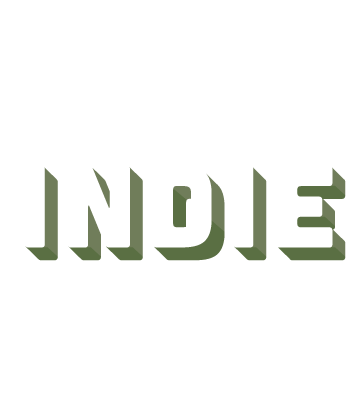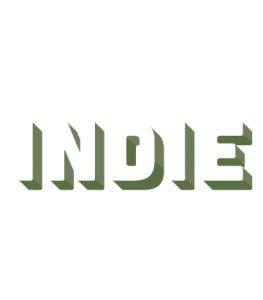 The Location Indie
Denver Experience.
September 27-30, 2018.

Meet Your Fellow LIons Face-to-Face in Beautiful Denver, Colorado
Situated at 5,280 feet above sea level, with 78 official neighborhoods, Denver is one of only 13 US cities to have four professional sports teams. The city has over 300 days of sunshine (more than Miami and San Diego) and golf balls go 10% farther here.
Come to taste the craft beer, to sit in a hipster coffee shop, to climb a mountain, to visit the Denver Art Museum or to just sit and stare at the beautiful Rocky Mountain range.
But most of all, come to join your fellow Location Indie family for our LI Denver Experience.
Have you noticed that the people who "make it" all seem to know a lot of other successful people living their ideal lifestyle? That's no accident. They make it a point to get to know each other!
When you surround yourself with other motivated, like-minded people pursuing similar goals, you'll get the encouragement and help you need in real time while building new friendships and an incredible network.
Take the relationships you've built in Location Indie 100 times deeper with our face-to-face LI Denver Experience in The Mile High City – Denver, Colorado!
Together we'll learn, build stronger businesses, enjoy fun activities, and have plenty of opportunities to strengthen our friendships with each other.
We can't wait to see your smiling face and high-five you in person!
The Location Indie Experience is an opportunity to…
Make real-life friends with like-minded people who share your goals and passions
Collect ideas for your business, travel, and life from fellow LIons
Generate partnerships with potential mastermind members and accountability partners
Find talented people you can hire for your business, cool business owners who can hire you for theirs, or potential business partners
Get to know some of your fellow members face-to-face, which will make future online interactions much more fun and meaningful
Learn key skills and habits that could change the course of your business and life
Relax with people who won't judge you for pursuing an unconventional life
Motivate yourself to make this freedom lifestyle actually happen!
Explore a beautiful American city with free time to plan activities with others or recharge your batteries (introvert-friendly!)
Have the time of your LIfe!
Here's What's in Store at the LI Denver Experience
We've organized this event exclusively for members of Location Indie and their significant others, business partners, and/or employees.
This is your opportunity to deepen the friendships you've made in the online community and shake some real hands with real people.
Come to beautiful Denver, Colorado on September 27 and enjoy everything we have in store for you!
Welcome Party
We'll meet at one of downtown Denver's fun new breweries on Thursday evening and get to know each other over drinks and finger food.
Food and one drink are included in your ticket!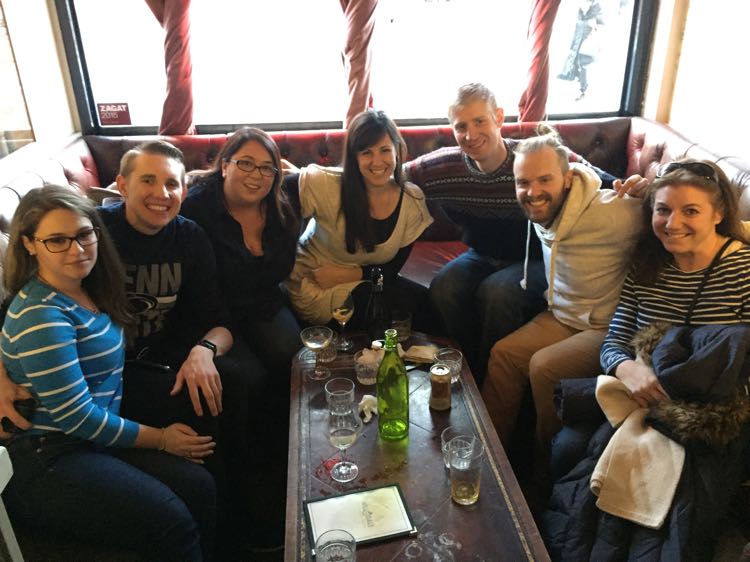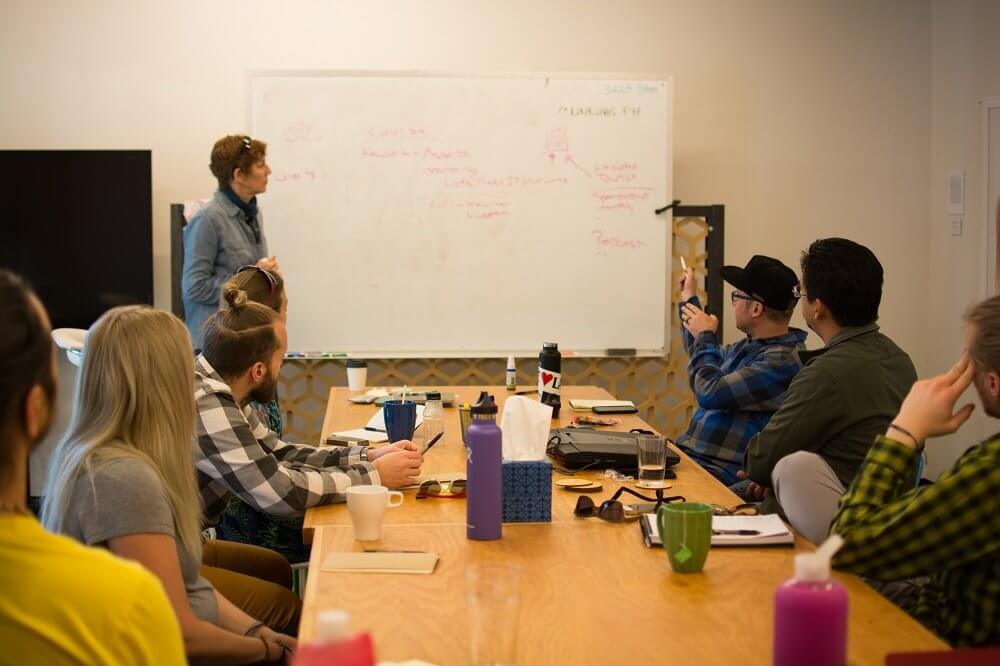 Workshops & Masterminds
On Friday and Saturday mornings, we'll learn from our team and fellow members with mastermind sessions and workshops.
Take notes as we work through specific challenges some of our members are facing–challenges you may encounter in your own business!
Surprise Activity
We have a fun surprise in store for Saturday night, and the event is included in your ticket!
Wear comfortable clothes, dress for outdoor temperatures, and prepare your face and lungs for smiles and cheers!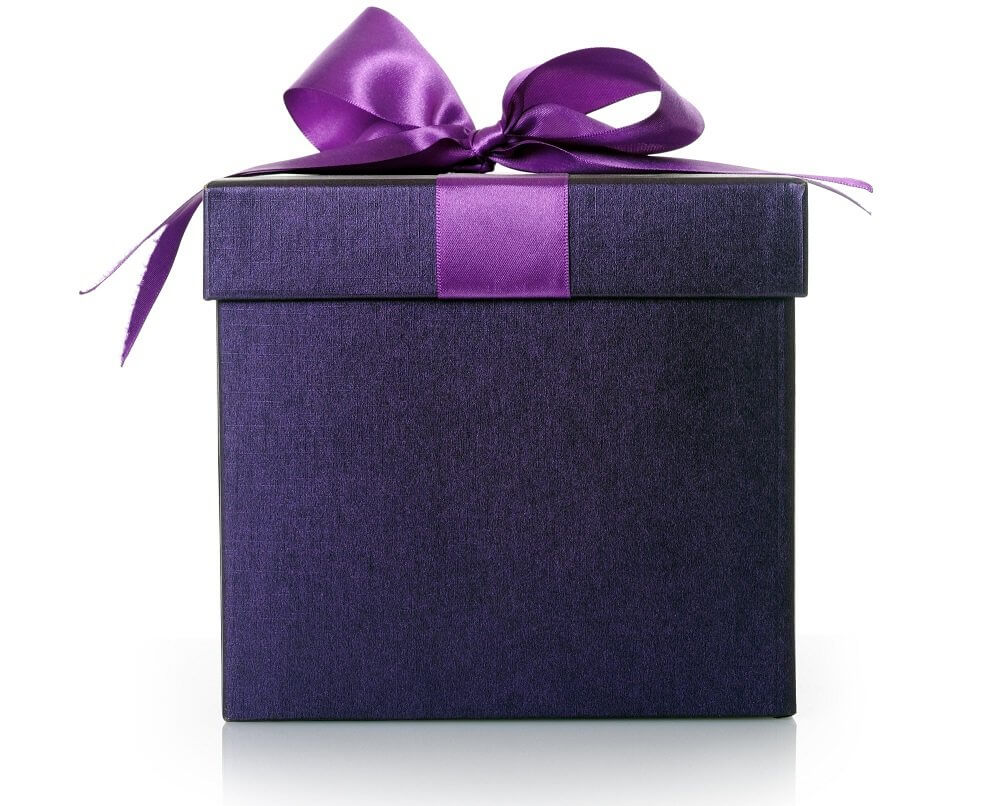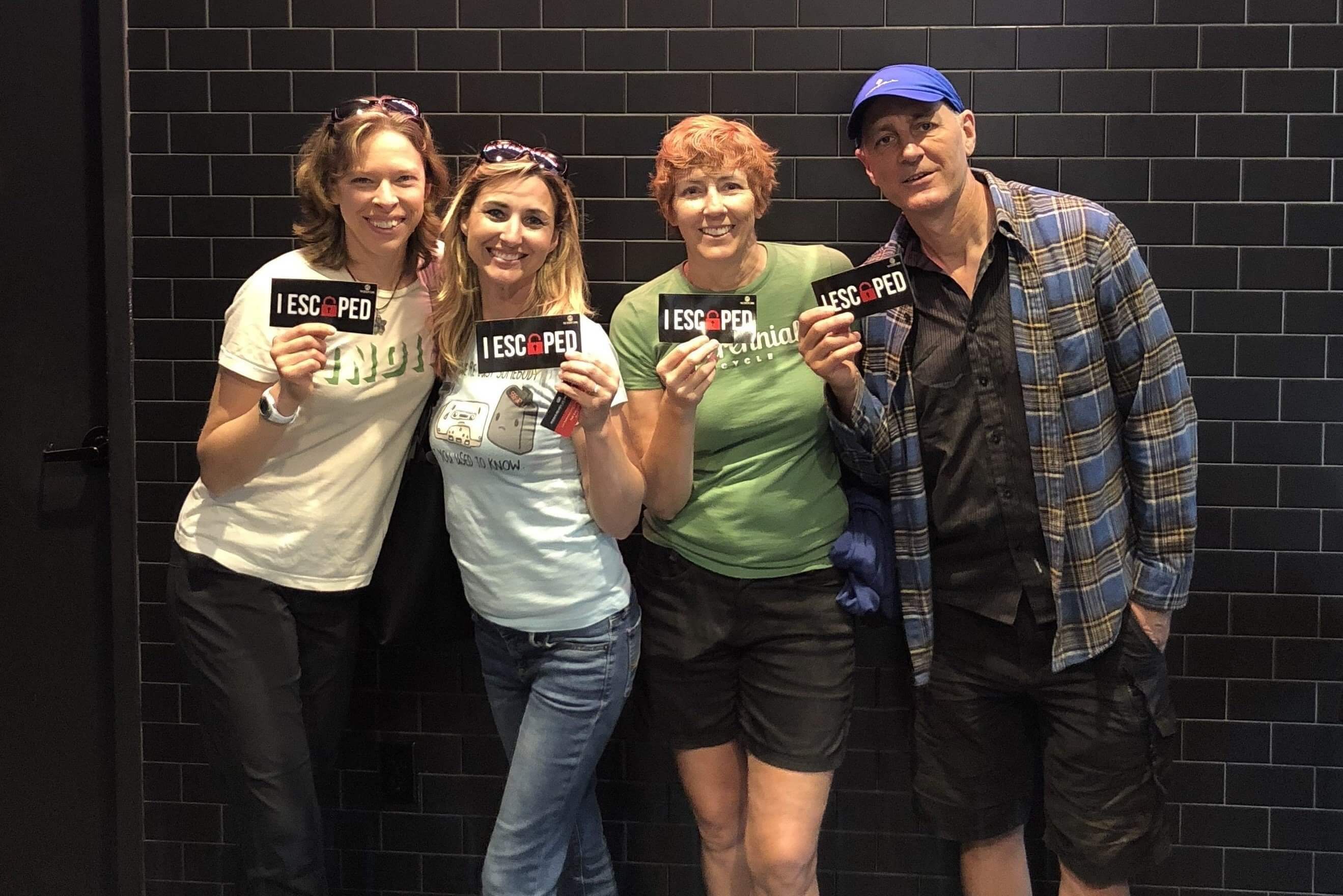 Free Time
Recharge with some alone time or organize independent activities of your own choosing with your LI friends!
Explore Denver, book an Escape Room, go for a hike, visit a museum, shop…your choices are endless!
Speeches
Enjoy inspiration, information, and motivation from a handful of entertaining speakers from within our Location Indie staff and community.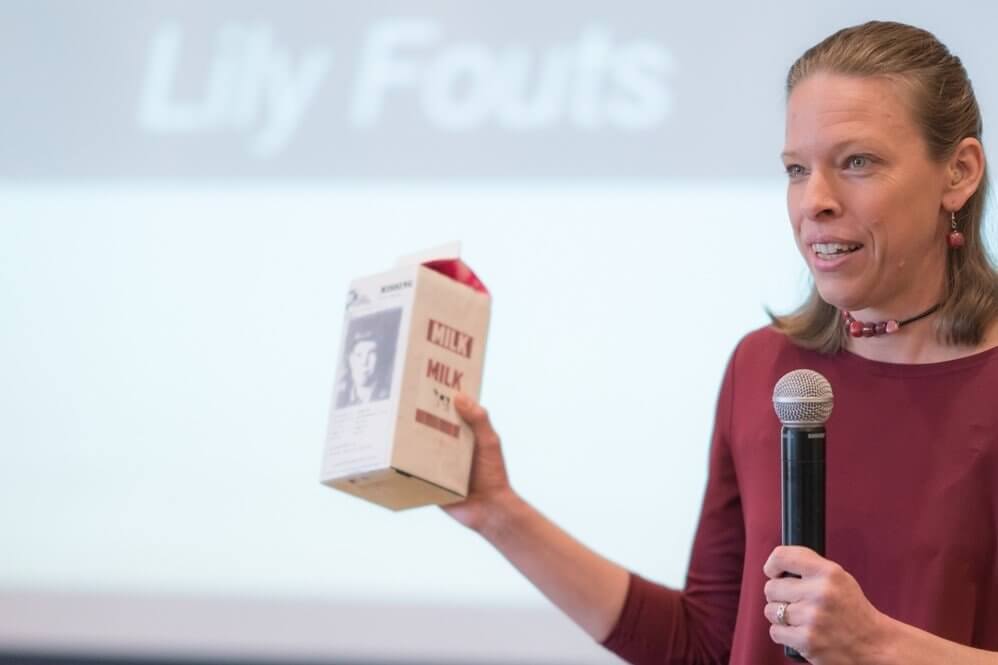 In 2017, we had our first LI Experience in Austin, Texas.  For three days we masterminded, socialized, explored, and partied together.
Every person who attended has developed meaningful business relationships and friendships with at least one other person who attended.
Here's what our attendees had to say about it: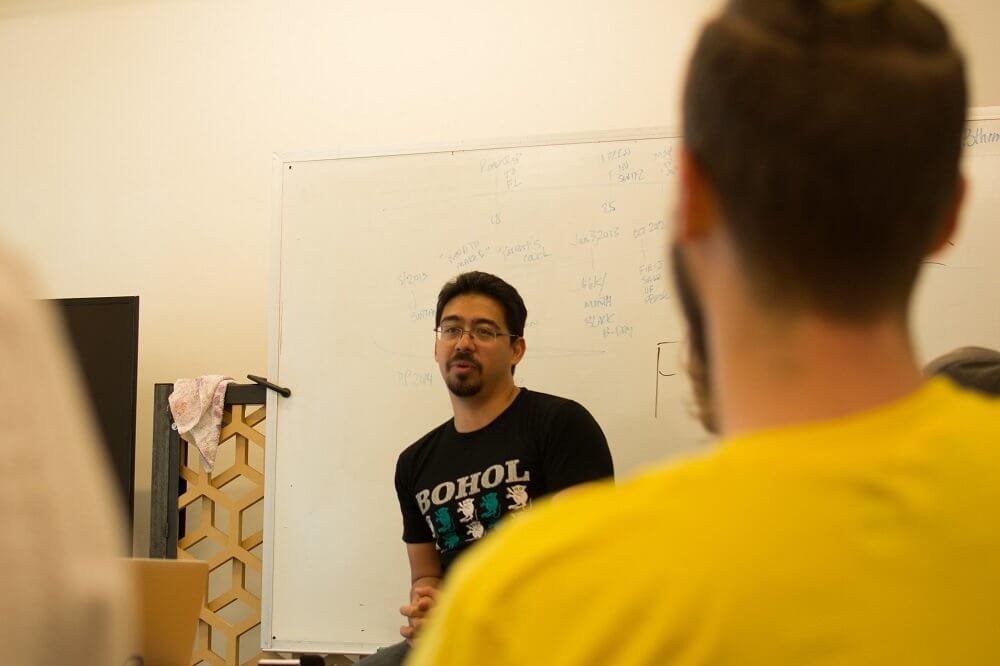 "Changed My Life for the Better."
"I can say, without reservations, that the LI Austin retreat changed my life for the better.  Not only did I get great feedback from my hot seat session, I also made great connections with like-minded people and developed relationships that continue today."  -Ray Blakney
Fired a Bad Client, Met an Awesome New One!
"The 

LI

 

Austin

 gathering brought the connections I've made within the community to life. We brainstormed, laughed, and explored the city together for three days and I came out of it with a much clearer picture of where I needed to go next in my business. While sitting on the porch at Nomadic Matt's hostel, I was inspired enough to email and let go of a bad client, and met a new client during the mastermind session who is now a long-term contract as well as a good friend who I've since met up with in Mexico City." 

-Tim Wenger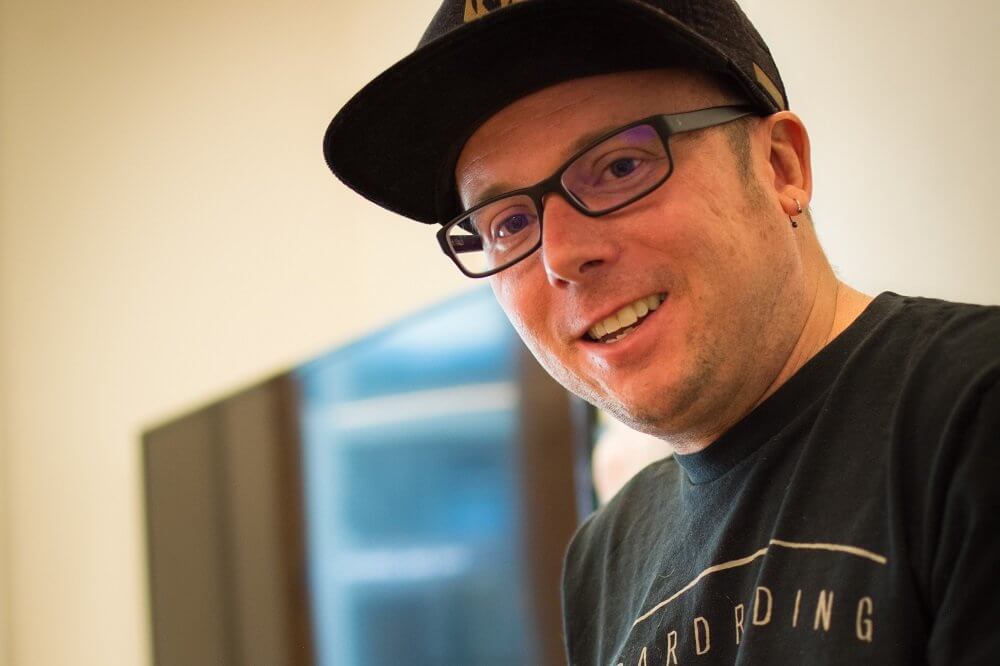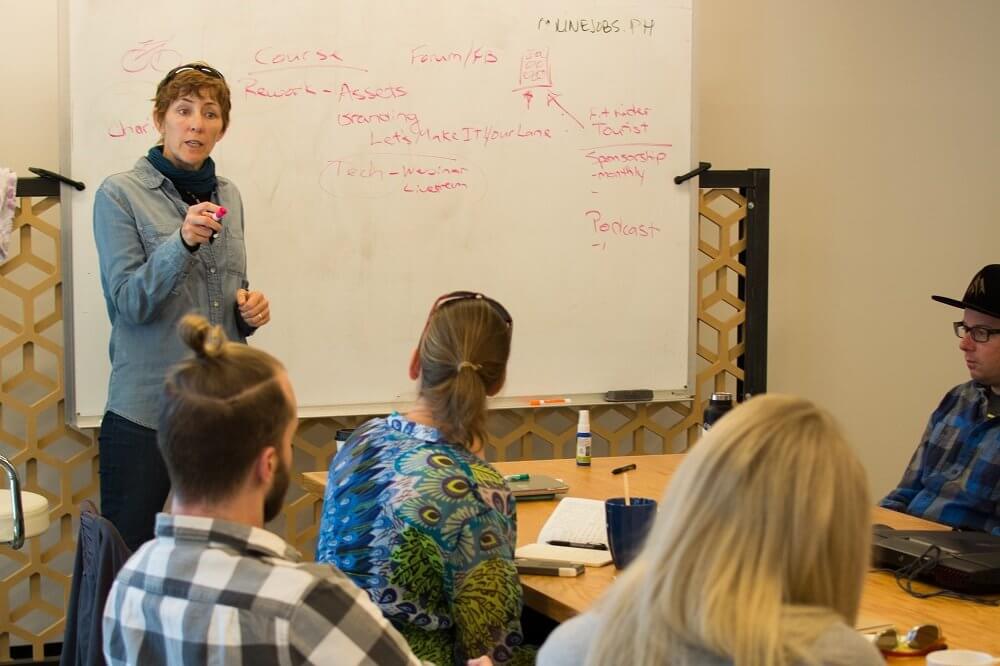 "The Nudge I Needed"
"Getting together in person made LI real. During the hotseat sessions I was forced to rethink and re-evaluate what products I was trying to produce. I also learned a lot from the sessions for the other folks there – giving me ideas to use in my projects. The follow-up calls held me accountable to working towards my goals. The trip gave me the nudge I needed to actually get a product launched in the app store." -Eileen Schaubert
Why Conferences?
Why do our LI members love conferences?  Here's what our LI community has to say about whether conferences are worth the time and money: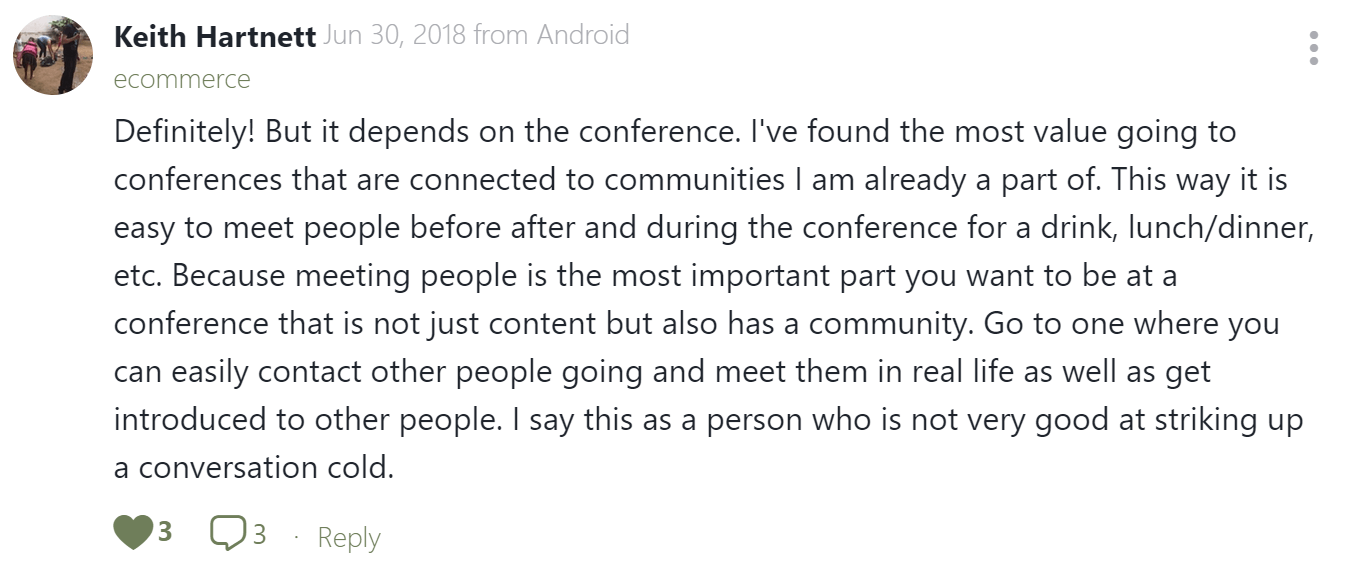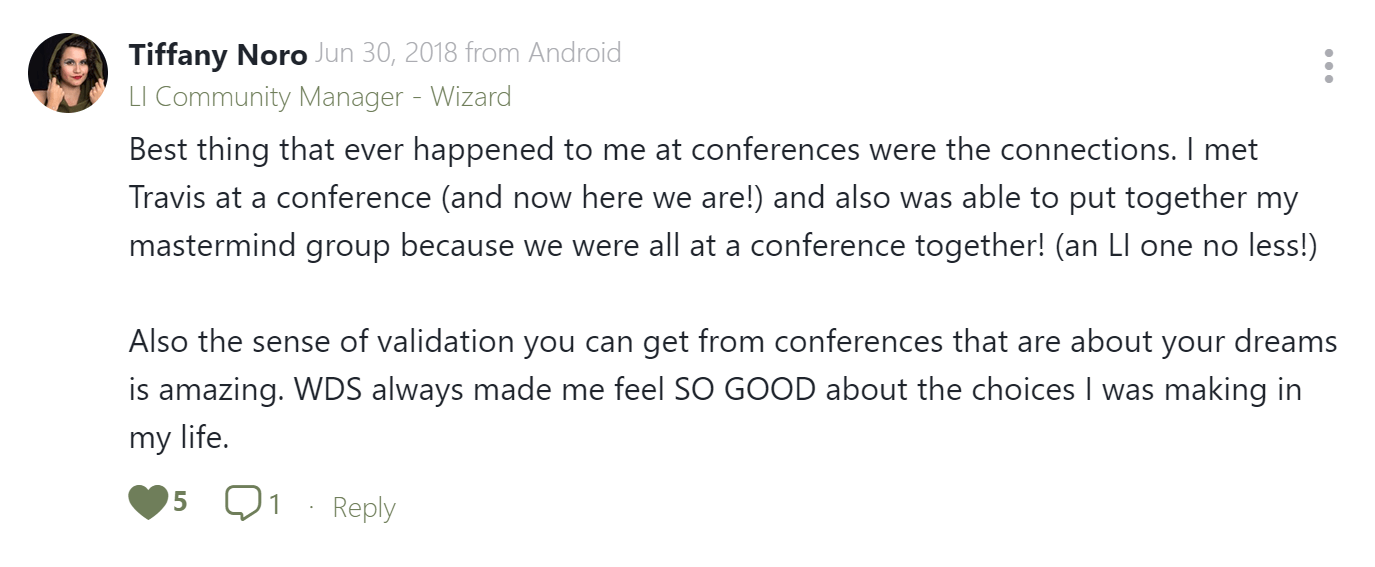 You've already got a head start on the relationships with your fellow LIons.  Imagine what could happen when you meet them in person!
Here are some FAQ's that will help.
Where is the LI Denver Experience going to happen?  
It will take place in Denver, Colorado.  We expect to be primarily in the downtown area, but may venture out for different activities!
What are the dates?
The LI Denver Experience will begin the evening of Thursday, September 27, and continue until midday on Sunday, September 30.
Who can attend?
The LI Denver Experience is exclusively for members of Location Indie and, if they wish to join us, their significant others, business partners, and/or employees.
How much does it cost?  
$297 per person.
What if I need to cancel my ticket?  Is it refundable?  
Because we need to make deposits on the venues, etc., tickets to the LI Denver Experience are non-refundable.  However, if you can find another LI member who would like to attend, you are welcome to transfer your ticket.
What will my ticket get me?  
Your LI Denver Experience ticket will include a drink and finger food at the welcome party, tickets to a surprise event on Saturday night, and opportunities to interact and network with your fellow members through workshops and unstructured free time (any activities during free time are your responsibility).
The long weekend will include a nice balance of both business and pleasure, including speeches and workshops with the overarching Location Indie themes of business, travel, and lifestyle.  Free tea and coffee will be provided during the morning workshop sessions.
What is NOT included?  
Flights, ground transportation, lodging, and meals are not included in your ticket price.  Activities outside the workshops and Saturday night surprise are your responsibility.
What happens after I sign up?  
You'll receive a welcome email with a few more details about the LI Denver Experience and some follow-up emails with important information, specific venue locations, etc., as the date approaches!
Do you have any other questions? If we missed something, please email team@locationindie.com and we'll help you out.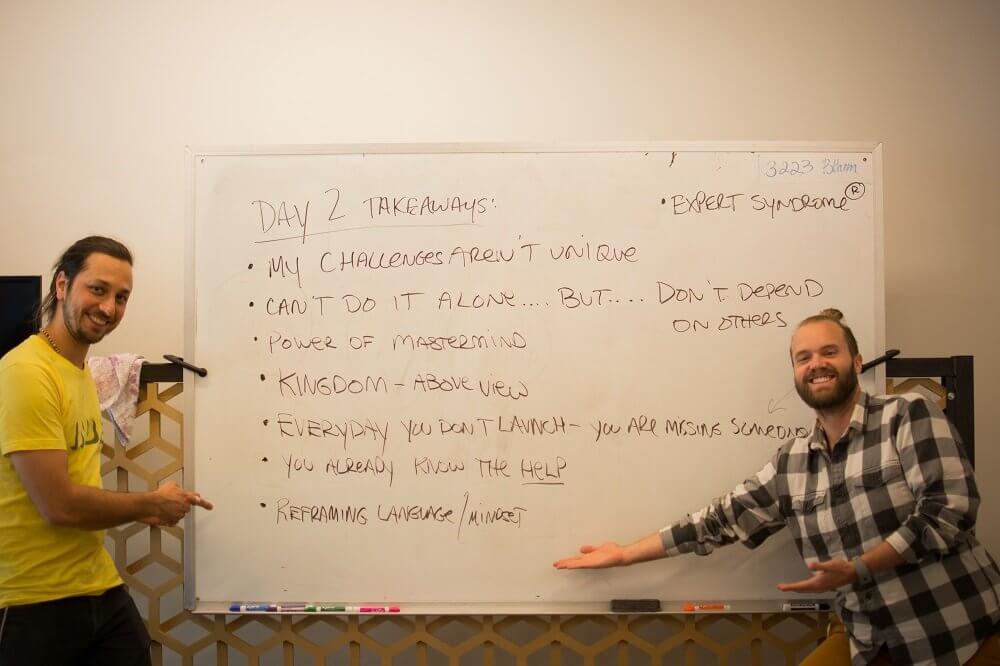 We know how isolating it can be to start and run a lifestyle business and find others who share your passion for freedom and travel.
Location Indie is filled with amazing people taking action and making s#*t happen and we'd love to connect all of you with each other–and us–in real life!
We look forward to seeing you in Denver!