Create Your Own Path With A Community
The location independent and travel lifestyle is unique, just like you. That's why it's so tough to find others who are carving this unconventional path in life.
At Location Indie, you can connect on a meaningful level with other amazing, like-minded people and gain the knowledge and connections you need for the freedom to travel the world AND earn a great living doing something you love.
Welcome to your new favorite hangout!
Location Indie membership is open! Join now for just $300/year or choose the monthly option if you want to try us out first!
Sorry, but the community is currently closed to new members but we'd love to stay in touch! Take 3 seconds to sign up (and it's free!). You'll get a nice little welcome gift, our weekly newsletter, plus be the first to know when we open up again.
Let's face it, most people are sleepwalking through life. Playing it "safe" without realizing that the safest thing you can do is to bet on yourself.
We know you are different. A traditional 9-5, soul-sucking life doesn't work for you. You're here because you know that building and growing a business around your ideal lifestyle just makes sense.
When you have your own lifestyle business, you have the ultimate freedom to spend more time with family and friends, have an unlimited income potential, and the ability to travel the world whenever want (or work from home).
But as you may already know, trying to do it on your own is next to impossible. Surrounding yourself with others is not only the key to success, but also a helluva lot more fun!
An inspiring, friendly and supportive community is here and ready to help.
We are honored and excited that you decided to check out Location Indie. Here's a quick breakown of what you get when you join:
An Amazing, Supportive Community Right In Your Pocket!
You don't have to do this alone anymore! Get 24/7 access to our mobile app and an incredible global community.
Build meaningful connections. Easily meet with other members all over the world and get help when you need it.
Collaborate. Post updates, browse topics, share articles and create groups to so you can meet others with similar interests, find collaborators and grow together.
Instant updates. Push notifications keep you in the loop on upcoming events, real time chats and more.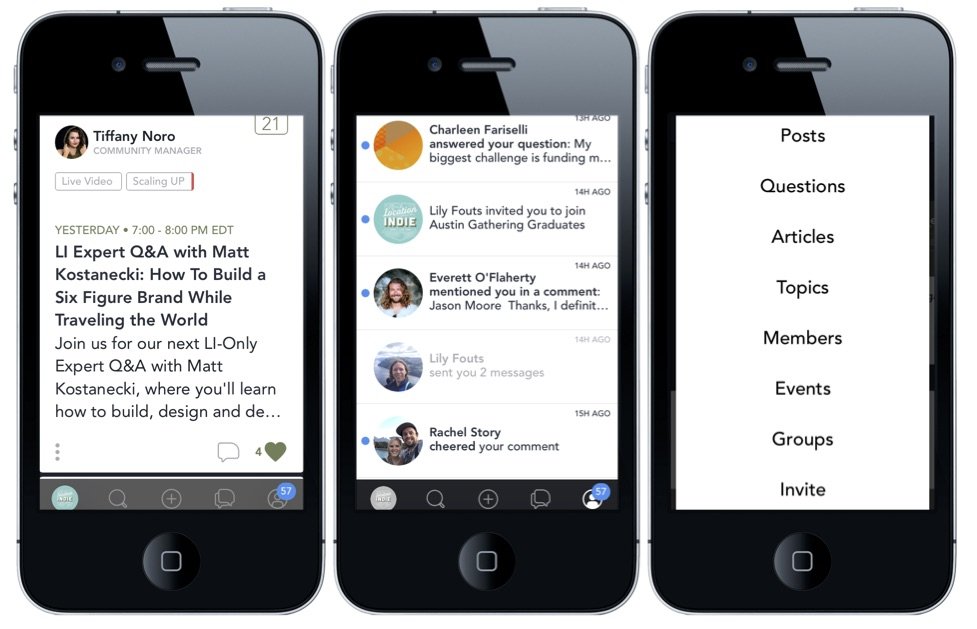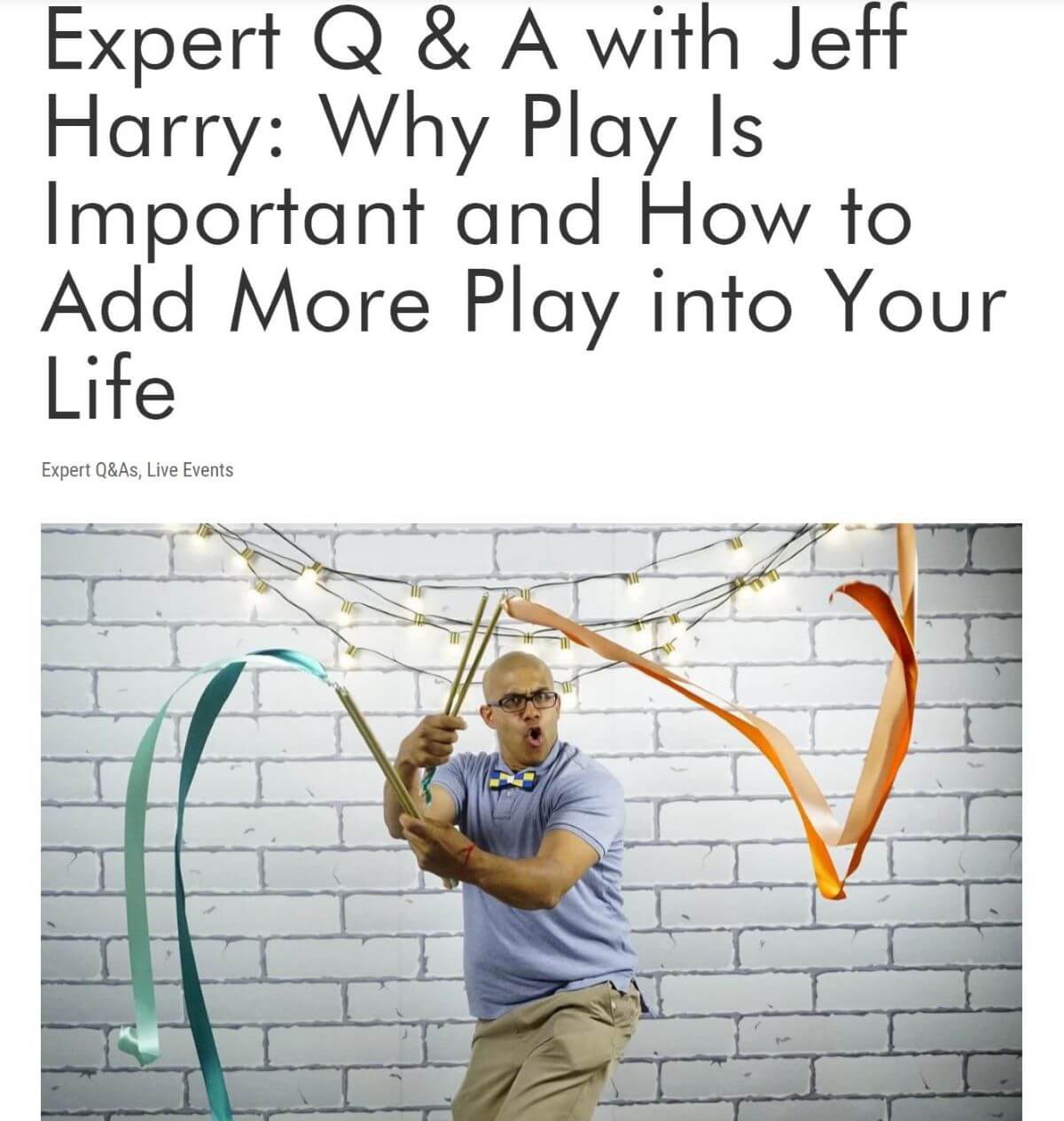 Invitation to ALL Members-Only Events
Finally, you'll have REAL support, help, and advice from experts so you can get unstuck and go to the next level in business and life.
Fast Start Orientation. When you join LI, you'll be invited to our orientation event designed so you can meet people and get started right away without getting overwhelmed.
Exclusive Expert Events (value $499/month). You're invited to all our regular monthly events including; Expert Q&As, Community Mastermind Jams, Accountability Calls, Travel Talk Tuesdays, Knowledge Shares, and other Community Events!  Learn new skills, get accountability, and connect so you can keep pushing forward with your goals.
Mastermind Matchups and More (value $99/month). Joining a small mastermind group (3-6 people who meet regularly) is one of the most important things you can do to set yourself up for wild success. We'll put you in touch with fellow members during our speed networking sessions to facilitate getting to know people you can form masterminds with. You'll also be invited to other fun online hangouts like mixers, happy hours, virtual co-working sessions, and more.
Access Thousands of Dollars Worth of Expert Training (For All Levels)
There are a lot of super expensive online business and travel courses out there. Instead of charging thousands of dollars, we want to provide top-notch expert training AND community support all for one low monthly or annual no-brainer price.
Access to The Vault (value $2997). Our entire training library including over 100 hours of videos, audio and a catalog of guides and articles. It's a virtual goldmine of information you can access at your leisure to build the actual skills you need.
Brand New Content. The training never stops! We continue to add to our existing resources and bring in top experts so you can stay up on the latest trends.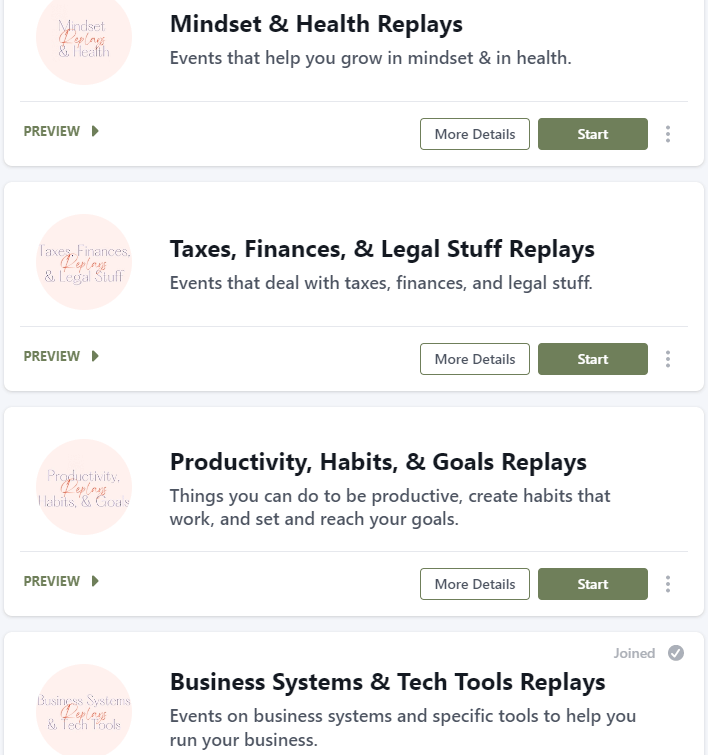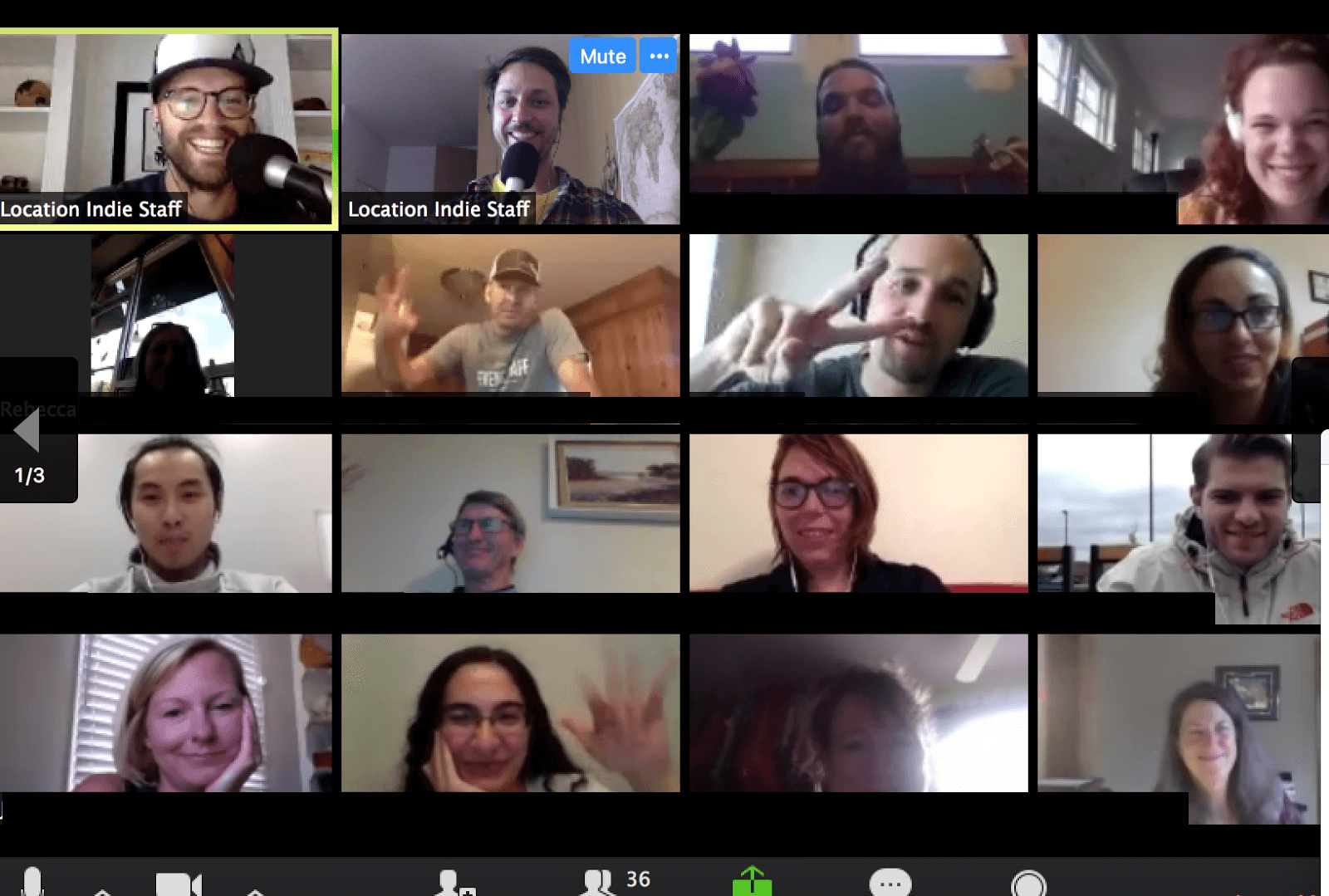 Curated Content In a Safe Space
Remote Work and Collaboration Opportunities Abound. People hire people they trust. That's why Location Indies seem to collaborate constantly. Our internal job board makes it easy find new opportunities or post for help. Through the network, you can find your next (or first) collaborator, business partner, travel buddy, or even best buddy. We've seen it all!
Curated Newsletter. Each week we send out an epic Members-Only Newsletter sharing key posts in our network, remote job opportunities, community happenings, helpful resources, and more. This alone makes LI worth the price of admission!
A Safe Space. We're all here to help each other out and provide value without judgment. We've seen members organize events to share their knowledge and even practice their workshops, webinars, and trainings with other members to get feedback and advice before going live. The opportunities to collaborate, connect and grow are endless.
Attend In-Person Meetups Around The World
Invitations to all online and in-person meetups where you can build lasting relationships and create real connections.
Go to meetups around the world. Nothing beats meeting in person and Location Indies love to do it! We've seen members connect in far-flung destinations and cities like Myanmar, Norway, New York and the UK as well as in their own backyard.
Start Your Own. Our Mighty Network mobile app allows you to create your own meetup, giving you a chance to put it out to members and build your tribe wherever you are in the world.
Invitation To One-of-a-Kind Group Events. Since 2017, we've led retreats and events for our members from Austin TX to Denver CO to Querétaro, Mexico.  Since the pandemic, we've held Camp Indie—a summer camp for adults—for our own community and other like-minded people from all over! You'll have the opportunity to join us for future gatherings!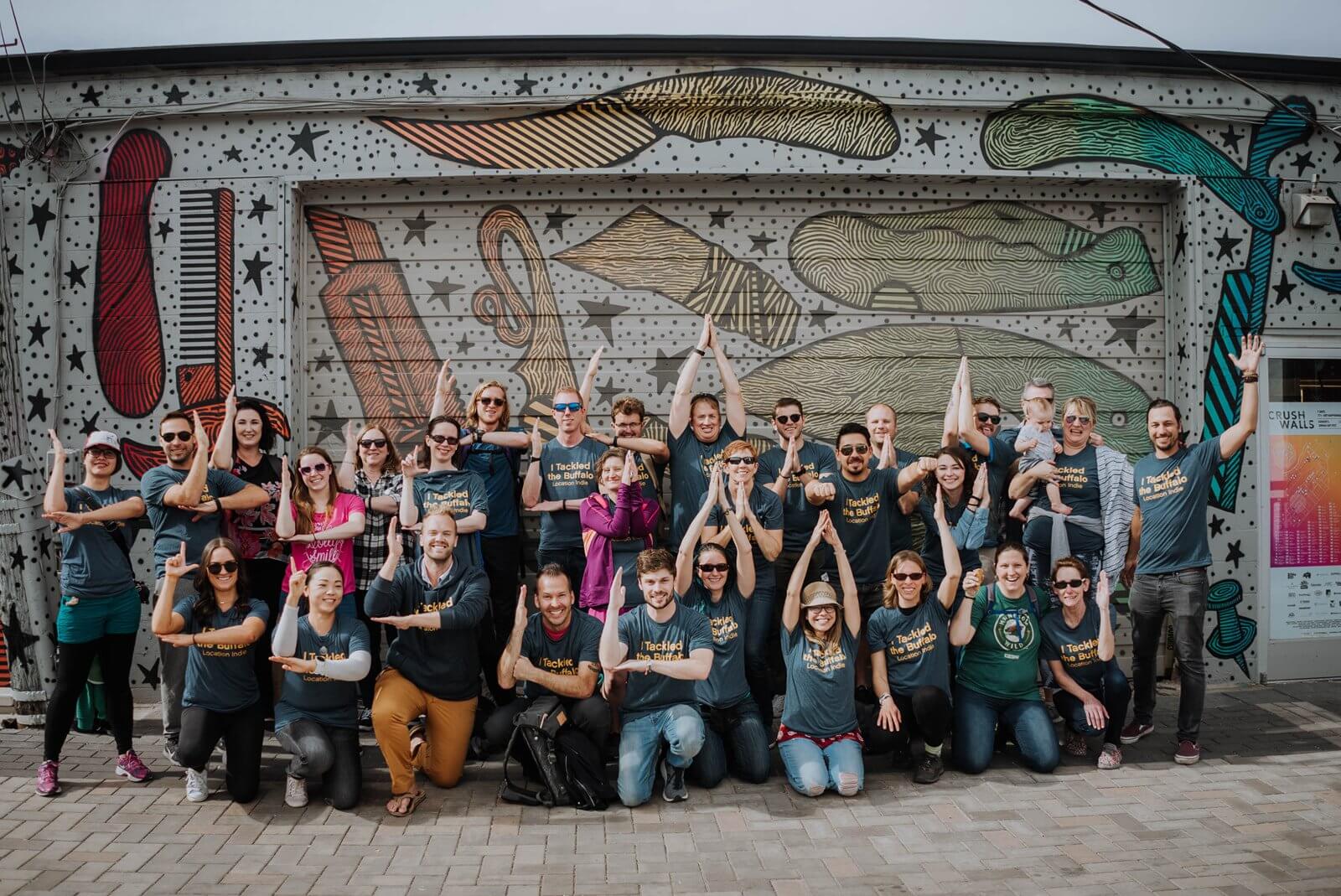 Sorry, but the community is currently closed to new members but we'd love to stay in touch! Take 3 seconds to sign up (and it's free!). You'll get a nice little welcome gift, our weekly newsletter, plus be the first to know when we open up again.
Have you noticed that the people who "make it" all seem to know a lot of other successful people living their ideal lifestyle?
That's no accident. They make it a point to get to know each other!
When you surround yourself with other motivated, like-minded people pursuing similar goals, you'll get the encouragement and help you need in real time while building new friendships and an incredible network to boot.
All of this is incredible, but the best part about our little corner of the internet is the people in this community. It's hard to explain in words how having access to this epic community can change your life forever. It's something you have to experience for yourself.
If you are tired of sitting on the sidelines or waiting for the perfect time to start working on that first (or next) idea, then joining a community is the best place to start.
Don't believe us? Check out the next section to hear what members of our community say.
We look forward to supporting you on your journey and beyond.
Cheers,
Trav and the LI Team
Let's Get Real. Who has benefited from Location Indie?
Location Indie members are a diverse crowd unified by their drive, dedication, and determination to build the life they want on their own terms. Their unique world experience and positive attitudes are the bedrock of our community.
We hold each other accountable, give more than we take, and dig in when things get hard. If you want to build a business that's meaningful for you, this is the community to help you get it done.
Still not sure? Check out the awesome stories from real people who have benefited from Location Indie.
From Debt-Ridden to Six-Figure Income
When Heath joined Location Indie, he was lost in a sea of multiple projects, creating and failing at multiple businesses he wasn't even passionate about. Jason & other community members helped Heath find his focus which led to him building a six-figure business. Learn more in his video.
Quit her Job and Went Location Indie
Before joining Location Indie, Melisa was working ten-hour days, stressed out, and dreaming of finding a way to combine her passions of "a lot of travel, animals, and art…though I am not entirely sure what that is yet!"  Honestly, she was scared.  She had tried following her dream before and it didn't work out.  But thanks to the support of Location Indie, Melisa is now traveling the world!  Watch her video to learn more!
Traveling: From 2 Weeks a Year to Half the Year!
Jason always dreamed of traveling the world, but nobody in his social circle understood that.  Finally, he found the help and support that he didn't have before when he was trying to do something outside the box.  When he's having a rough week, he can count on the support network he has in Location Indie.  He has completely turned his life around since joining LI!  Watch his video to hear his story.
From Isolation to Community!
Before joining Location Indie, Katelin & Ricky felt alone, with little in common with others.  They also felt stuck and unsure of whether they'd ever be able to have a different lifestyle.  They weren't exactly sure of what they even wanted, but they knew there must be something better out there.  After learning about Location Indie they had the words to describe their dream.  Now they travel as much as they want, whenever they want!  Watch the video to learn more about them.
From Corporate Hell to World Travel
After 10 years in a tedious, mind-numbing corporate job, Kurtis joined Location Indie and was inspired to travel the world. Like many of our members, Kurtis wanted to live life on his own terms, dictate his own schedule, and see the world. Kurtis quit his job, bought a one-way ticket to Japan, and learned that it's not so hard to change your situation! Watch his video to hear his story.
Making the World a Better Place
Cassie & Nate have a passion for volunteer work and making a difference in the world.  They also love to travel!  Thanks to the inspiration and support from Location Indie, they were able to sell and/or pack everything they owned and move from Portland to Mexico–with their cats–where they are involved with many different projects.  Watch their video to learn more!
"When I was first getting into the world of online business LI was exactly what I needed at a time when I didn't have anyone I could talk to about what I was struggling with. The best part of it though has been seeing so many of the community members turn into some of my closest friends."
– Jeremy (CEO of counterweightcreative.co)
"Being a location independent entrepreneur is very rewarding and I have loved the freedom to build a seven-figure business from anywhere in the world. The only drawback is that working like this makes it hard to connect with people. LocationIndie.com has been exactly what I was looking for to fix that. It connects me with amazing people from around the world with the same goals and aspirations and everybody in it makes you feel like part of an amazing community no matter where you are physically located."
– Ray Blakney (Founder – Live Lingua & multiple other businesses)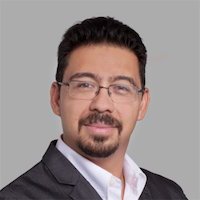 We asked, the community answered!
What did people say was the best thing (or things) they've done since becoming a member of Location Indie?





Join Today To Access These Benefits
24/7 Access to our private mobile social network + Immediate support from our global community + Invites to exclusive monthly workshops, Q&As and group calls + Unlimited access to our entire training library + Instant accountability via mastermind matchmaking events + Access to members-only meetup events around the world
Seriously, you're still thinking about this? ????
Here are some FAQ's that will help.
What does "location independent" mean?  
It means you have the ability to work from anywhere (home, Thailand, or outer space—if you can find internet there).
Do you offer Lifetime Memberships?  
At the moment, no. However, we offer an annual membership—the In It to Win It Committed Package—at nearly 50% off our monthly rate! If you want to just check us out, join at the monthly rate and just let us know when you want to upgrade. We want to keep it affordable for everyone.
How much does it cost?  
LI is worth its weight in gold at only $49/month! Our BEST deal is our annual In It to Win It Committed Package for $300/year—which is nearly 50% OFF and works out to only $25/month. It's a STEAL!
Can I join and quit after a month if I don't like it?  
If you're on the monthly plan, technically yes, but it takes time to get to know people, including you! Location Indie is a friendly, tight-knit community and when people come and go, it makes it hard to connect. Plus, if you are committed to building or growing your location independent lifestyle, it takes more than a month and we want to see you reach all your goals. We hope you don't plan on leaving after a month because it won't help you or the community. That's why we made the annual rate a complete NO-BRAINER!
What if I need to cancel my membership?  
We hate it when companies make canceling so freakin' hard. You can simply send an email to team@locationindie.com with the subject 'Cancel.' That's it! Your membership starts on the day you join. Once your current billing cycle expires (the monthly cycle or the annual cycle, depending on which you signed up for) you won't be billed starting the following billing cycle.
I want to go to Italy/Japan/Australia/Antartica. Will you teach me how to get there for cheap?
Yep. One of the things that sets our community apart from others is that we have some of the world's foremost budget travel experts running it. That means you'll learn all the secrets of how we travel around the world for much less than you can ever imagine.
I'm not 'Location Independent' yet. Can I join the community?  
We welcome all members who are actively working toward achieving Location Independence and want support from others on the same path. You don't have to be there yet!
I don't have a business yet and have no ideas (or too many)? Can I join?  
Having your own business is NOT a requirement. For example, some members freelance or have remote work agreements with employers. That being said, many Location Indies do own businesses. Many also have 'normal' jobs and are working toward location independence and traveling in their spare time. It's a great mix of amazing people!
Many members start without a clue about what to do. We have plenty of resources to help gain clarity on your business and travel goals and to go from zero to location independent.
Not only that, once you get started you can actually make money by being in the community. Many members hire each other to help on projects, making Location Indie profitable for you.
I have a successful business and want to scale it and connect with other successful business owners…is this right for me?  
We have members running six- and seven-figure businesses. Many current business owners utilize the community to form higher level mastermind groups and find and hire new people they can trust for their team since we have a lot of talented freelancers offering various services from SEO to design, programming, coaching and more.
I don't want to start my own business, but I want to work from anywhere. Is this the right place for me?
Absolutely. Location Indie is full of both entrepreneurs and people who work for others. The one thing that ties everyone together is their desire to have more freedom in where they want to work. Whether that means you want to run your own e-commerce store while trekking around the world or just want to work remotely more often, Location Indie is for you.
What will a Location Indie membership get me?  
It's all listed out above, but to recap, you'll get: access to our private social network, live Q&A sessions each month with experts in both business and travel, monthly online hangouts with the members and founders of Location Indie, exclusive training, and the ability to attend our in-person meetups around the globe.
Don't forget, you'll also have immediate access to a TON of resources, including all the past Members-Only Webinars, Expert Q&A's, actionable forum posts, and other exclusive content. Currently, about 100 hours of exclusive video and audio training.
Is this one of those courses that teaches me online business?  
This is a community, not an online course. Yes, you'll have access to members-only trainings and resources in a variety of formats—written, audio, and video—that will help you become location independent and travel the world. But instead of passively learning, you'll also be participating in a living, growing, and engaging community where you'll be able to interact with people who are out there doing it and not just talking about it.
I know nothing about technology. How hard is it for me use this community?  
Well, seeing that it was built by two guys who may know less about technology than you, it'll be very easy. If you do have questions, we'll have our tech gurus (the ones who taught us) on hand to help.
What happens after I sign up?  
You'll receive a welcome email with everything you need and have the opportunity to sign up for group orientation with us or one of our community managers. You'll also begin receiving our exclusive members-only newsletter and be able to start interacting with the community right away!
Do you have any other questions? I could have sworn we answered them all! Anyway, if we missed something then please email us to team@locationindie.com and we'll help you out.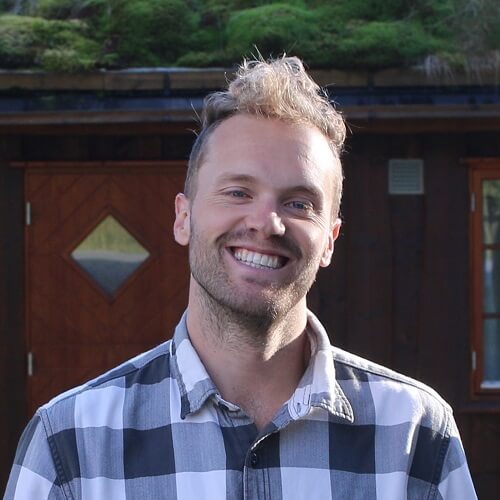 We know how confusing it can be to start and run a lifestyle business. You can't do it alone.
Location Indie is filled with amazing people taking action and making s#*t happen and we'd love for you to be one of them.
We look forward to seeing you on the inside!
Cheers,
Trav (co-founder and Visionary at Location Indie) and the LI Team
In It to Win It Committed Package (Best Value!)
Get 5 months FREE when you commit to a year!
Standard Monthly Membership
Not sure about a yearly commitment? Try us at our monthly rate and just let us know when you want to upgrade.