Create Your Location Independent Life
Subscribe to our weekly Location Indie newsletter for regular stories, tips, and inspiration for making the most of your location independent journey.  Plus, you'll get our FREE guide: Behind The Laptop: 7 Ways To Earn Money While Traveling The World!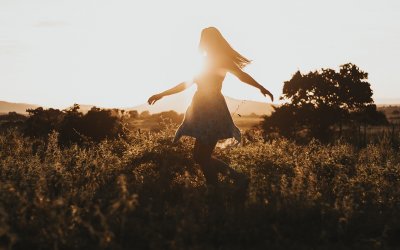 One of the best ways to meet like-minded individuals is to attend one of many digital nomad conferences now hosted around the world. We scoured the web to bring you this list of digital nomad conferences, summits, retreats and other events around the world.
read more
[et_pb_image_n10s src="https://locationindie.com/wp-content/uploads/2017/12/digitalnomad.jpg" size="square" n10s_type="taipei" title1_overlay="Best Remote Work" title2_overlay="Destinations" caption_overlay="Find your next base" image_as_url="on" url="https://locationindie.com/category/best-remote-work-destinations/" animation="off" image_alpha_hover="0.6″ admin_label="Best Remote Work Destinations " _builder_version="4.16″ box_shadow_style="preset3″ global_colors_info="{}"][/et_pb_image_n10s]
[et_pb_image_n10s src="https://locationindie.com/wp-content/uploads/2017/12/LI_Biz_Weekend_1.jpg" size="square" n10s_type="taipei" title1_overlay="Lifestyle" title2_overlay="Business" caption_overlay="Earn a living on the road" image_as_url="on" url="https://locationindie.com/category/lifestyle-business/" animation="off" image_alpha_hover="0.6″ admin_label="Lifestyle Business" _builder_version="4.16″ box_shadow_style="preset3″ global_colors_info="{}"][/et_pb_image_n10s]
[et_pb_image_n10s src="https://locationindie.com/wp-content/uploads/2017/12/LI_Biz_Weekend_2.jpg" size="square" n10s_type="taipei" title1_overlay="World" title2_overlay="Travel" caption_overlay="You aren't the typical traveler" image_as_url="on" url="https://locationindie.com/category/world-travel/" animation="off" image_alpha_hover="0.6″ admin_label="World Travel" _builder_version="4.16″ box_shadow_style="preset3″ global_colors_info="{}"][/et_pb_image_n10s]
[et_pb_image_n10s src="https://locationindie.com/wp-content/uploads/2017/12/Death_to_stock_photography_Wake_Up_9-1920px.jpg" size="square" n10s_type="taipei" title1_overlay="Recommended" title2_overlay="Resources" caption_overlay="For the location independent entrepreneur" image_as_url="on" url="https://locationindie.com/category/resources/" animation="off" image_alpha_hover="0.6″ admin_label="Resources" _builder_version="4.16″ box_shadow_style="preset3″ global_colors_info="{}"][/et_pb_image_n10s]
[et_pb_image_n10s src="https://locationindie.com/wp-content/uploads/2017/12/meetup.jpg" size="square" n10s_type="taipei" title1_overlay="Case" title2_overlay="Studies" caption_overlay="Real people. Real stories." image_as_url="on" url="https://locationindie.com/category/case-studies/" animation="off" image_alpha_hover="0.6″ admin_label="Case Studies" _builder_version="4.16″ box_shadow_style="preset3″ global_colors_info="{}"][/et_pb_image_n10s]