Choosing to take the leap to a location independent lifestyle and job can feel like a daunting task, but it's a whole lot easier when you surround yourself with a group of rad, like-minded people walking similar paths.  One of the best ways to meet these individuals is to attend one of many digital nomad conferences now hosted around the world.
When you can work online, you're pretty much free to come and go as you please.  But if you're not careful, you'll spend hours buried in your laptop without ever interacting with another human being!  Plus, you can develop poor habits or grow complacent if you stay trapped in your own little bubble.
Luckily, digital nomad conferences fill this gap nicely, providing training and talks to gain insight into the systems and habits that made other digital nomads successful while opening up opportunities to speak face-to-face with others in your field.
This is why, in Location Indie, we have our own digital nomad events for our members.
"I've found the most value going to conferences that are connected to communities I am already a part of," says Location Indie member Keith Hartnett. "This way it is easy to meet people before after and during the conference for a drink, lunch/dinner, etc. Because meeting people is the most important part, you want to be at a conference that is not just content but also has a community. Go to one where you can easily contact other people going and meet them in real life as well as get introduced to other people."
In 2017 we had our first ever member gathering in Austin, TX:
This year our members will gather in Denver, Colorado!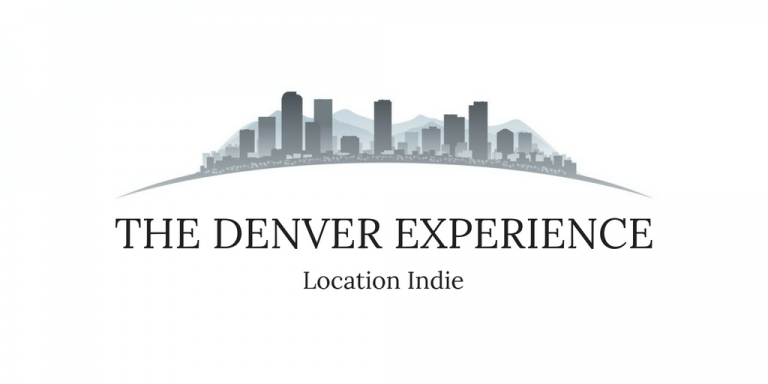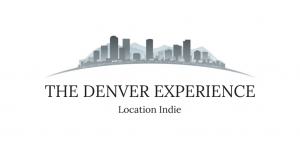 While these events are for Location Indie members only, there are many other digital nomad conferences around the world that you can sign up for!
And if you're interested in becoming a Location Indie member, just sign up here and we'll add you to our weekly newsletter and notify you when we open our doors again:
Three Benefits of Digital Nomad Conferences
At digital nomad conferences, you can:
1. Network and build relationships with other digital nomads
Let's face it:
Months of emails and the occasional Skype call can't substitute for in-person interaction, and just because you can do your job without ever leaving your couch doesn't mean you should.  
Growing and maintaining relationships is just as important when trying to build your online business as it is for regular businesses.  So get out from behind the screen, shake some hands, and meet some people.
"I love conferences," says digital nomad writer Lily Fouts. "I always end up meeting interesting people, sometimes making important connections, and always learning something new."
If you're looking for a similar experience, you'll want to remember one important thing:
Be ready to listen. You never know what opportunities might arise from your new friendships when you pay genuine attention to others!   
2. Generate ideas and form partnerships
While it's important not to head into a conference thinking only of what you can gain from your interactions with other digital nomads, the reality is that you'll be sharing space with some awesome people who are probably working on similar projects.
Naturally, this presents the possibility of forming a partnership over your common interests and online business goals.  
In fact, Location Indie would not exist without the partnership that Jason and Travis formed after meeting at a conference!
Eric Morgan, who works in web development and the tech industry, feels it's important that a conference focuses on forming these kinds of lasting relationships.
"We put a lot of focus on encouraging people to get to know one another and build connections which last beyond the weekend they are here," he says. "Hands down the most positive feedback we get from attendees is in regards to that."
But if things don't shake out that way, don't worry!
Just speaking with like-minded folks can help generate ideas for your own business and might have you thinking about your current project in ways you never had before!
3. Get Motivated!
Not to get all woo-woo on you guys, but in a very practical sense, you've got to switch things up sometimes and surround yourself with positive people giving off positive and inspirational vibes.  The ideas start flowing, you're learning new things, and you can't wait to get back to the grind and implement it!
Plus, seeing others who are further along a similar path experiencing success serves to validate your own process and really gives you a boost of motivation.  
Income expense auditor Andrew Stewart remembers the range of perspectives one memorable conference exposed him to.  
"The main focus was to develop different aspects of a life plan each day while talking with everyone from professors to diplomats."
This gives you an intimate and invaluable look into their day-to-day routines so you can better understand what works for them, and it motivates you to replicate their results.
When the presenters are talking about kickin' ass in their businesses, you can't help thinking "Why can't I?"
Now that we've got you amped and ready to succeed, here's a comprehensive list we've put together of all the best digital nomad conferences and related experiences around the world you can attend to grow professionally and personally this year.
Digital Nomad Conferences
7 in 7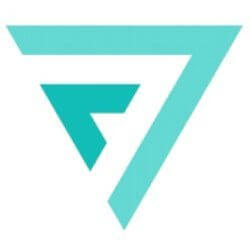 October 16-23, 2018
Medellin, Colombia
$479
7 conferences on 7 continents.  7 in 7 brings together experienced digital nomads in an intimate space capped at 100 participants to engage in community-building and collaboration. From workshops to team challenges, this quintessentially nomadic experience provides a ton of value to digital nomads over the course of 7 days.    
Virtual Working Summit

October 2018
Online
Free
http://virtualworkingsummit.com/
Hear interviews from inspiring virtual leaders over the course of 5 days at a time that suits you and from the comfort of your own home.  You can also meet other virtual workers who participate, develop your skills without needed to travel, and improve your ability to be flexible in an ever-changing online world.
NomadCity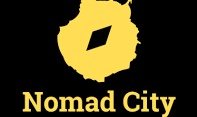 October 8-14, 2018
Las Palmas de Gran Canaria, Spain
Price Varies
https://www.nomadcity.org/#tickets
Over 200+ digital nomads gather together in beautiful Las Palmas to take in tips and strategies for living a location independent lifestyle. It's an awesome opportunity to network with other entrepreneurs and remote workers, learn how to start your own remote journey, improve your skills, or optimize the skills you already have to live your best life while exploring the island.
Freedom X Fest

August 14-19, 2018
Pyrenees Mountains, Spain
Passes start at EU 117
https://freedomxfest.com/ref/25/
Attend the first outdoor festival for the Location Independent movement with over 1000 other attendees, 50+ speakers, and 100+ talks and educational workshops to help you live and work the way you want to. Participate in outdoor exercise and personal growth activities high in the beautiful Pyrenees Mountains of Spain.   This conference brings together leaders of the digital nomad movement and those progressive thinkers who long to attain it.
The Yonder Conference

Date TBD
California
Apply for invitation
Unlike other traditional digital nomad conferences, The Yonder Conference is a small group roundtable discussion for founders, CEOs, and other company leaders to share skills and strategies to move their industries forward in the right direction.     
Digital Marketing Skillshare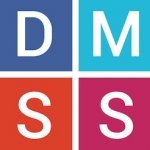 October 6-8, 2018
Bali, Indonesia
Cost starts at $297 (early bird rate)
This conference hosts 3-days of 40+ workshops covering all topics related to Digital Marketing. The speakers are some of the smartest leaders in the industry who consistently produce amazing results for their clients and want to show you how to do the same. Learn actionable knowledge about everything from SEO to SEM and from Client Management to Team Management. 
Nomad Summit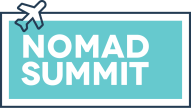 January 19-20, 2019
Chiang Mai, Thailand
From $197
https://www.tickettailor.com/events/nomadsummit/140039
Nomad Summit brings together the most successful digital nomads from a variety of business backgrounds and models to teach participants their productivity tricks, travel hacks, and money making techniques in 40-minute talks fashioned after the famous TED talk style.  Chiang Mai has established itself as one of the top digital nomad hubs of the world, and this conference is a great place to start or continue your location independent journey.
Nomad Summit USA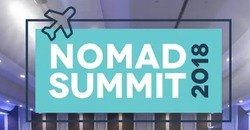 September 1-3, 2018
Las Vegas, Nevada
Price varies
The first Nomad Summit was organized in January 2015 in Chiang Mai, Thailand. Ever since, it became the central annual event for hundreds of location independent entrepreneurs, online business owners, freelancers, travel bloggers and those who wish to live this life.  This year, for the first time, the experience comes to the United States so that even more people can learn how to break free from the repetitive daily grind and get started with working online while living the location independent life everyone wants to live.
DNX Conferences and Camps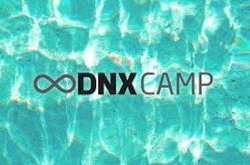 Dates Vary
Locations Vary
Price Varies
DNX conferences and camps provide awesome opportunities to network, attend workshops, and share ideas in masterminds with hundreds of digital nomads just like yourself.  Learn to boost your business with actionable know-how and world class input from incredible keynote speakers to show you how to run a location independent business that suits your lifestyle.   
DNX Camp: Brazil

November 1-10, 2018
Jericoacoara, Brazil
From EU 797
https://www.dnxcamp.com/digital-nomad-camp-jericoacoara-brazil-2018/
Take part in sports activities, DNX talks, Mastermind discussions, and networking events in a breathtaking remote village in Brazil.  Take advantage of the good food and weather to work on your personal growth and business development alongside other adventurous location independent workers.
Organized Coworking/Coliving Experiences
Terminal 3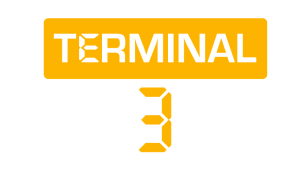 Dates Vary
Locations Vary
Price Varies
Terminal 3 organizes all of your operations and logistics related to getting your team working smoothly in location independent fashion.  They help simplify the process so your team stays focused, engaged and productive while enjoying a new location each month. Everything from accommodation to excursions and internet is taken care of.
Nomad.Life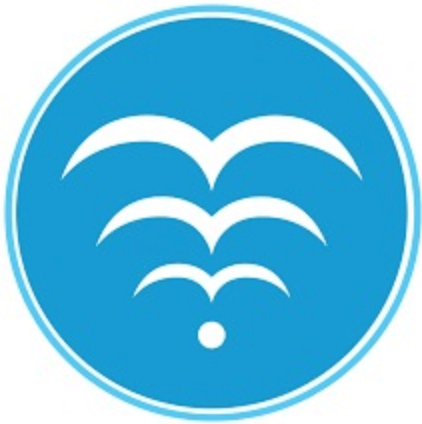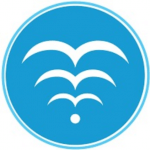 Dates Vary
Costa Rica
$210/month
This beautiful coliving/coworking space in Costa Rica is a breeding ground for new ideas and new friendships.  Individuals and teams can come here for a few weeks or months to break away from their routine and work with other digital nomads they might never have met otherwise.
Nomad House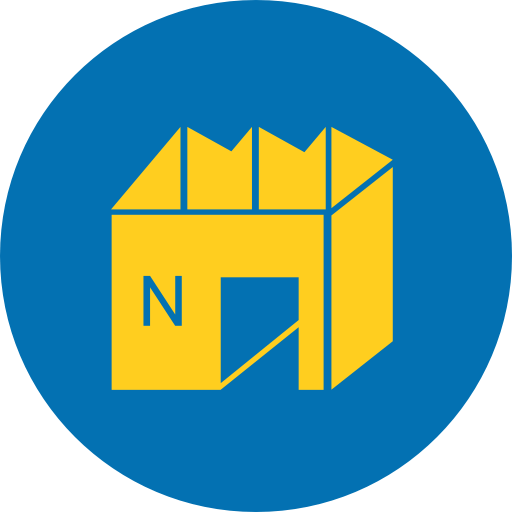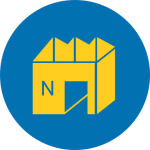 Dates Vary
Locations Vary
Price Varies
Spend 30 days living, working, and collaborating,  as you exchange new ideas with fellow digital nomads to create something amazing from epic locations around the world.  Sign up on the site to learn about upcoming destinations.
Unsettled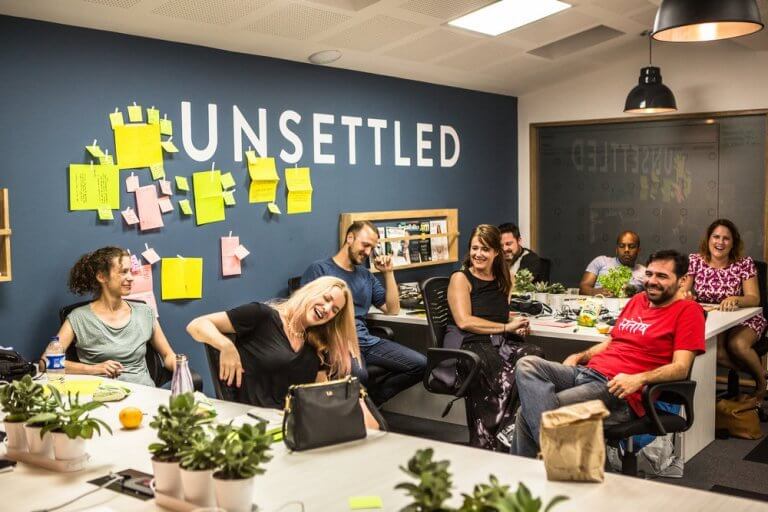 Various Dates
Various Locations
Cost Varies
Unsettled is a community for digital nomads to live and work in a multitude of locations around the world.  They believe that "feeling a little bit 'unsettled' is a positive impulse for change, innovation, and discovery."  Upcoming retreat destinations include Bali, Medellin, Tuscany, Buenos Aires, Peru, Marrakech, Nicaragua, Cape Town, Barcelona, the Amazon, and more.
Co-Work Paradise

September 29 – October 7, 2018
Cape Town, South Africa
EU 4295
http://www.coworkparadise.com/
For 10 leading entrepreneurs earning $500K+ in revenue.  Enjoy the most luxurious villa in Cape Town, within walking distance of the most delicious restaurants in the world. Lounge, relax, and enjoy the community of fellow visionaries. Mastermind with 10 high-level entrepreneurs, enjoy unlimited access to a coworking space (Skype booths, air-conditioned meeting rooms, cafe, lockers etc.), benefit from daily group business coaching, participate in high-level workshops and daily brainstorm sessions to improve your business, and much more.
Nomad Cruise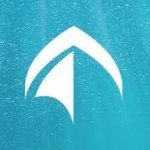 Dates Vary
Locations Vary
Price Varies
Set sail on a relaxing all-inclusive cruise with a giant group of other digital nomads.  Explore breathtaking destinations while making lifelong friends and sharing skills, ideas, and good times.  Nomad Cruise will exceed your expectations in all areas, from self-development to team building.
Flaks Adventure Workations

Dates Vary
Locations Vary
Price Varies
Discover new places with fellow entrepreneurs. The world is your playfield.  Enjoy a flexible freedom lifestyle for adventurous entrepreneurs who share a similar mindset.
PACK.

Dates Vary
Locations Vary
Prices Vary
PACK. is a community of digital nomads, freelancers, location-independent professionals, artists, and entrepreneurs. Their month-long retreats offer an opportunity to escape the norm, live and work in places you've always dreamed of, explore, collaborate with exceptional people, and create something meaningful. Become more deeply connected to yourself and the world, while having all the tools to kick your productivity into high gear. PACK. covers all the details; just bring your sense of adventure.
Remote Year
Dates Vary
Locations Vary
From $11,000
Spend a month in each of 12 different locations over the course of a year as you travel, work remotely, learn and explore with other digital nomads. Progress personally and professionally alongside other like-minded and like-valued people as a break from your typical routine and see the world.
CODINO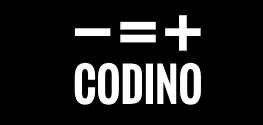 Dates Vary
Barcelona, Spain
Prices Vary
CODINO is a community of digital nomads looking to network, collaborate, and share ideas about the location independent lifestyle.  It's based in Barcelona but offers excursions to areas surrounding the city, as well as to other parts of Europe. CODINO organizes workshops, hosts speakers, and sponsors coworking days and coworkations as well.
Remote Way

Dates Vary
South America, Europe, Asia, Africa
Price Varies
Remote Way brings 36 digital nomads together to explore the world while continuing their current work position. You'll spend 1 month in each location so you can experience a variety of cultures and local communities. All travel, living, working space, and activities are taken care of by Remote Way so you can enjoy a seamless experience working remotely and seeing the world.
Roam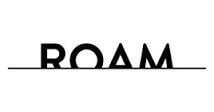 Dates Vary
San Francisco, London, Bali, Miami, Tokyo
Price Varies
Show up, find your people, and get work done in one of Roam's many locations around the world. Each Roam location houses a large, diverse community of digital nomads, hosts classes and meetings, and welcomes both members and locals.  Productive working with all the comforts of home.
WeLive

Dates Vary
Washington DC and NYC
Price Varies
"WeLive is a new way of living built upon community, flexibility, and a fundamental belief that we are only as good as the people we surround ourselves with. From mailrooms and laundry rooms that double as bars and event spaces to communal kitchens, roof decks, and hot tubs, WeLive challenges traditional apartment living through physical spaces that foster meaningful relationships."  Welive is your home for as long as you need, whether that's a few nights or a few months.
WifiTribe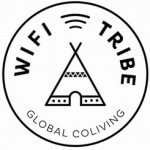 Dates Vary
Locations Vary
Price Varies
Join a passionate mix of remote professionals from all corners of the world as you explore a new city each month with WifiTribe.  This digital nomad experience is perfect for adventurous and easy-going people looking to grow with like-minded location independent travelers on a journey of a lifetime. Hop on or off at any point!
CoWorker

Dates Vary
Locations Vary
Price Varies
CoWorker helps digital nomads locate their perfect coworking experience by providing reviews of spaces with desks, offices, and meeting rooms in 7000+ coworking spaces with awesome communities in 125 countries.  
Digital Outposts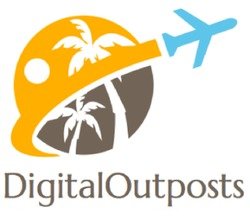 Dates Vary
Cambodia, Mexico, Thailand, Bali
From $1,295
Explore amazing destinations while staying productive at one of Digital Outposts' coworking locations.  You'll meet other adventurers who share your passion for combining work and travel, all while being helped with planning so you can enjoy your workation.
Hacker Paradise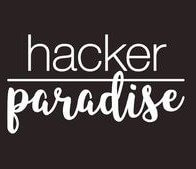 Dates Vary
Asia, Europe, Latin America
Prices Vary
https://www.hackerparadise.org/
Considered the world's first international remote work travel group, Hacker Paradise is a diverse community of people who live or want to live a location independent lifestyle.  They take care of the logistics so you can have a fun and productive trip while attending talks and workshops with industry leaders, exploring secret beaches and networking with people to help you grow professionally and personally.
Retreat/Outing
Kite & Coworking Camp: CoworkInn Dahab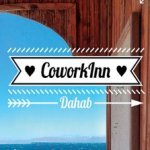 September 3-17, 2018
Dahab, Egypt
Price varies
https://www.coworkinn-dahab.com/events/
Come as a friends, leave as part of the CoworkInn Dahab family.  This retreat is for experienced Kiters and adventurous beginners alike-all you need is an adventurous spirit as a digital nomad. Learn to kitesurf and work, grow, and celebrate your success with other location independent professionals.
Nomad Train Trans-Siberian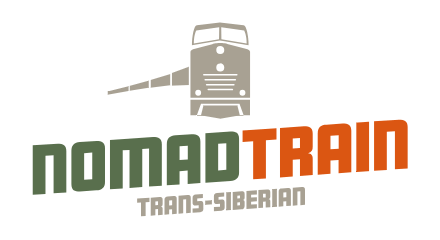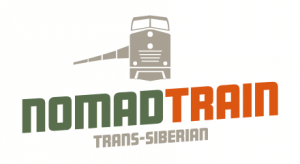 September 12-26, 2018  
Russia to Mongolia
From EU 1170
Take an epic trip across breathtaking landscapes on the train that connects Europe with Asia.  Share the amazing experience with other digital nomads and link up with other local creative communities at each of the stops as you explore and work in different cities along the way.
Outsite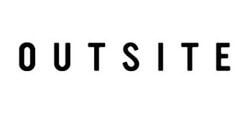 Dates vary  
Locations vary and include California, Costa Rica, Puerto Rico, Hawaii
Cost Varies
Teams, companies, and individuals can book retreats in multiple locations around the world and meet entrepreneurs, developers, artists and academics who work hard and play hard.  You can work remotely and start living differently by growing alongside other digital nomads at one of Outsite's many beautiful locations.
Surf Offices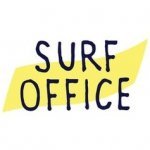 Dates vary  
Spain and Portugal
Cost Varies
https://www.thesurfoffice.com/
Book team and group retreats to kill your routine, excite your crew, and supercharge your company.  The unique fusion of work and play brings employees closer together towards achieving your goals, all while enjoying an authentic local experience in some of Western Europe's most beautiful cities.
Coworkation

Dates Vary
Locations Vary
Cost Varies
Choose from the many Coworkation locations. Go solo or take your team on an inspirational working getaway.  Connect with other like-minded location independent workers roaming the globe as they continue to shape a lifestyle full of freedom.
Coworkation: Thailand

November 7-12
Krabi, Koh Lanta and Railay Beach, Thailand
$950
https://coworkation.com/details/thailand-west/
When you can work from anywhere these days, why not open up the laptop at white sand beaches or poolside along Thailand's west coast?  Boost creativity and solidify your business strategy as you find motivation in an inspirational location with hardworking and passionate people just like yourself.
Sunny Office Events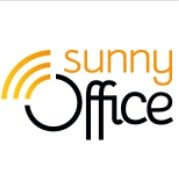 Dates vary
Spain and Portugal
Price Varies
Change up your routine with some time alongside other authentic and passionate entrepreneurs and freelancers in the warm and sunny regions of Spain and Portugal.  Sunny Office aims to "bring exceptional people to beautiful, inspirational places where they can truly connect and make the most of being location independent."
When it comes to digital nomad conferences, retreats, and events, the options are endless!
Whether you decide to join Location Indie and experience our gatherings or sign up for a conference in an exotic destination across the world, we encourage you to find ways to stay connected with like-minded people and make amazing connections that enrich your life and business.
Want to know how to work from anywhere?
Do you dream of being able to work from anywhere in the world, but aren't sure how? Sign up below and we'll send you our free guide, "Behind the Laptop: 7 Ways to Earn Money While Traveling the World." You'll also get our value-packed newsletter with more inspiration for making your dreams of location independence come true!