For centuries, nomads have roamed the planet in search of better opportunities and personal growth. Even though nomads are an evolving population, ever changing and constantly moving, they've still been able to build tight-knit communities. These communities are unique in that their strength is not based on shared geography. What ties members together is their shared desire to experience everything the world has to offer through a nomadic lifestyle.
Nomad communities have evolved from small groups of traveling nomad families to a wide-ranging collection of modern individuals dispersed across the globe, who share similar lifestyle goals. These individuals can be extremely diverse, ranging from self-employed entrepreneurs in cosmopolitan cities to laid-back travellers experiencing van life. Some stay in one location long-term while others flit around from place to place as they see fit.
The great thing about these digital nomad communities is that each individual can be exactly who they are. There's no need to dress alike or talk alike or really even think alike to fit in. The only requirement is an interest in the digital nomad lifestyle and how it can support their personal dreams and aspirations.
Digital nomad communities often share tips and advice for this lifestyle in forums and online communities. Here, we'll go over a few types of these forums, explain how they're integral to the location independent movement and give you some resources to find new connections.

Different Types of Nomad Communities
Online Communities
Like our online community, these types of digital nomad platforms provide a wealth of knowledge for location independent workers. The benefit of this type of community is that you can benefit from them no matter where you are located. You can be in a ski chalet in Canada looking for tips on adjusting to the cold weather or laying in a hammock in Mexico looking for the best café to work from. Since these communities are entirely online, the answers to your digital nomad questions are always right at your fingertips.
Facebook Groups
Facebook groups are some of the best places to find information tailored to your specific needs. There are tons of digital nomad Facebook groups tailored to individuals who share a passion for the location independent lifestyle. The Global Digital Nomad Network is a great place to start if you're trying to connect with digital nomads across the globe.
Many of these groups are niche-based so you can also join a community that is very specific to your situation. Groups like Digital Nomad Entrepreneurs are an ideal choice if you're looking to start your own online business or if you're already an entrepreneur looking to take your business on the road. Since these groups are tailored to certain types of nomads, it's easy to find groups that are focused. You can find niche-oriented Facebook groups for everything from women-focused travel, like Girls Love Travel, to location-based groups like Chiang Mai Digital Nomads.
Online Forums
Digital nomad forums are question and answer sites where you can get solutions and ideas for everything from the best destinations for digital nomads to the companies that hire remote workers. The benefit of these forums is that you can communicate directly with other nomads on an individual private message basis, or post general queries to the entire community at large. These forums are typically visited by thousands of individuals so you can cast a wider net here when looking for information or resources than you would with a niche Facebook group.
Meetups
Not all digital nomad resources are online. Meetups and coworking spaces (our next section) provide a physical destination for networking and connecting to others who subscribe to the digital nomad lifestyle.
One of the biggest downsides of the remote work lifestyle is that it's easy to feel lonely without regular social interaction built into your routine. Meetups allow you to make friends with people who share the same interests as you, no matter where you are.
Websites like Meetup and InterNations make it easy to find everything from fitness groups to casual dining and holiday parties to keep you entertained and connected socially. You'll be able to meet fellow nomads as well as members of the local community to further enrich your travels and experiences.
Coworking Spaces
Coworking spaces are components of the digital nomad community that make it easier not only to get work done, but to also meet other people like you. It's a great way to share a pseudo-office space with like-minded people.
Coworking spaces typically have exceptional Internet so you can work and conduct business including conference calls and presentations when needed. They also often have standard office equipment like copy machines and printers, which make life on the road lighter and easier for entrepreneurs.
The best coworking spaces feature a variety of work environments from small, quiet private offices so you can focus to large community working spaces where you can interact with other nomads.
You'll find coworking spaces all over the globe, but they are particularly popular in digital nomad hotspots like Chiang Mai, Thailand and Bali, Indonesia. You can check out some of the most popular coworking spaces and ask around in online communities to see if there is one in your desired destination.

Resources for Joining Forums and Communities
We've mentioned quite a few resources already when it comes to finding digital nomad forums and communities where you can get answers to your questions and connect with like-minded individuals. Here, we'll show you some of the big name communities and forums for digital nomads. Whether you're in Europe, Asia or another far-flung region of the globe, these resources invaluable for helping you  stay connected. There's a reason they are so popular among digital nomads; check them out for yourself and see why!
Reddit is one of the most popular forums for many special interest groups, and digital nomads are no exception. It's a free community where you can find threads on everything from politics to questions on how to become a digital nomad.
You can ask questions about how to find remote jobs or on the more nuanced topics of digital nomadism like how to open a bank account or finding the best grocery store in your new home. You can upvote and downvote answers and topics posted by other members of the community.
It's important to note that Reddit, like other open forums, has certain rules you need to follow and that responses to your queries can occasionally be negative. Each individual thread can create its own rules so if you're trying to share your website in a Reddit post, make sure that this is allowed before doing so. Some members of the Reddit community can be intense or direct, so remember to focus on the answers that are helpful to you and avoid the ones that are not.
Known as the #1 free community for digital nomads, this forum divides digital nomad topics into aesthetically pleasing categories that make it easy to navigate the website. You can find discussions on everything from the best travel gear to currency and visa laws and even just share your travel experiences. With a focus on positive sharing and making the forum experience fun, this is a great resource for beginners and experienced nomads alike.
Known more for its usefulness in selecting new destinations based on rating criteria, NomadList doesn't get enough credit for creating and advocating for a fun digital nomad community. With the tagline "find your place" and an easily searchable forum, this site really is all about helping you carve out your place in the digital nomad movement.
NomadList is one of the best sites to find detailed information on location-specific questions. You'll find curated information on things like finding the best cell phone plans in a particular country or what it's like to work from a specific city. The community on NomadList is full of experts so you'll have no trouble finding high-quality answers to all of your digital nomad questions.
You didn't think we'd forget to include our forum, did you?! In our community, you can share experiences with fellow nomads and get answers to all your questions 24/7. We offer a premium community where you can collaborate and interact with people who appreciate the location independent lifestyle just like you do.
Our community focuses on making meaningful connections and fostering collaboration among community members. We offer four exclusive events per month, including training and Q&A with experts in many areas related to online business and travel, plus opportunities to meet fellow members both online and offline, create mastermind groups to help take your digital nomad lifestyle to the next level, and much more. The focus here is on making great connections in fun online hangouts to help you kick ass in both business and travel!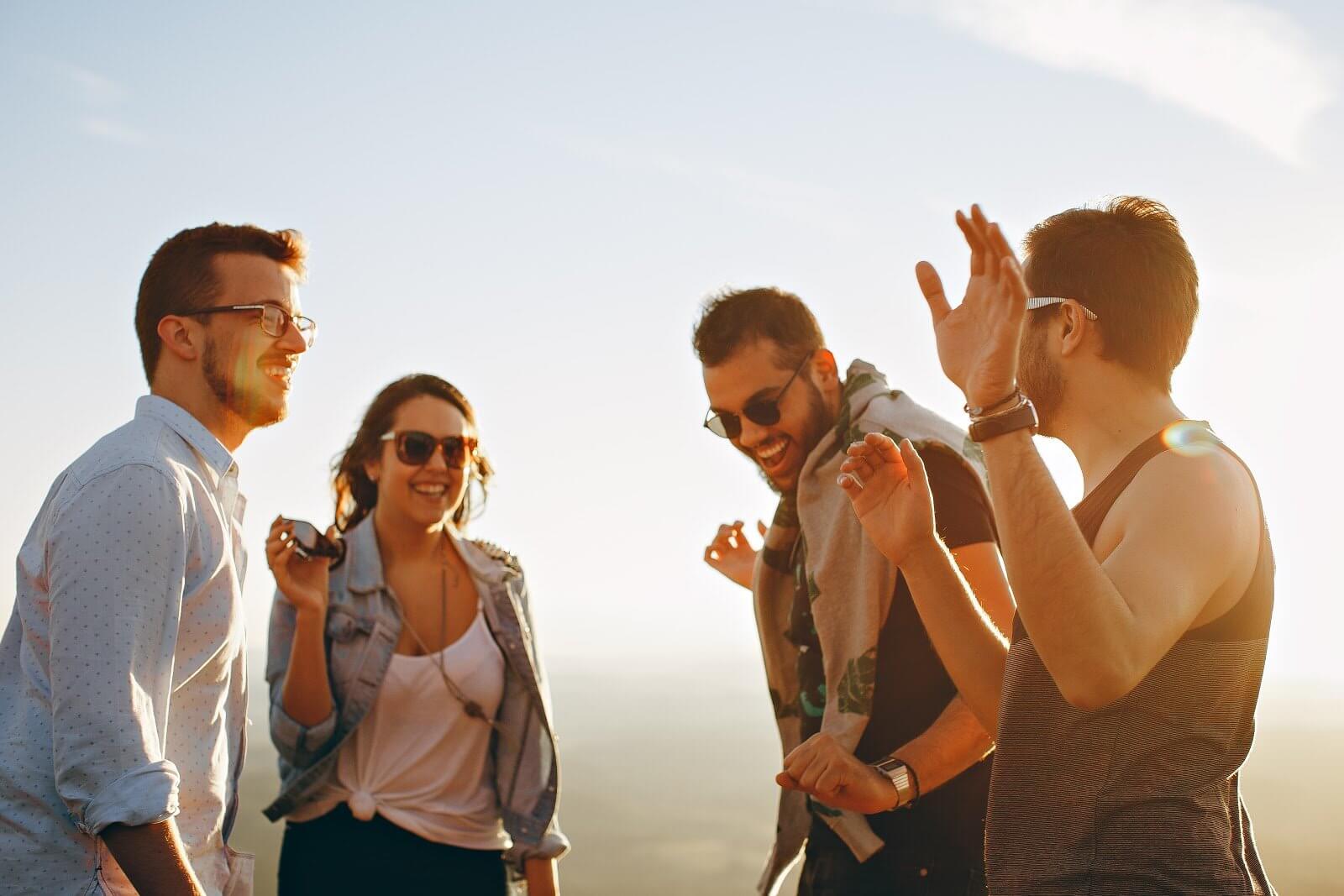 Join the Digital Nomad Community
Digital nomad forums and communities are great places to connect with like-minded individuals and get answers to all of your questions surrounding the location independent lifestyle. These communities and forums are a great way to overcome the disadvantage of becoming lonely when travelling so much.
You can choose one of these communities or use them all to create the perfect blend of work and play communities to suit your digital nomadism. Whatever you decide to do, you'll enjoy your travels and this lifestyle so much more knowing that you have a support team just a few clicks away. Get moving, enjoy the community and discover what true freedom is really like by becoming location independent.
Want to know how to work from anywhere?
Do you dream of being able to work from anywhere in the world, but aren't sure how? Sign up below and we'll send you our free guide, "Behind the Laptop: 7 Ways to Earn Money While Traveling the World." You'll also get our value-packed newsletter with more inspiration for making your dreams of location independence come true!