Chances are you've thought more than once about what it would be like to work remotely. Waking up and working whenever you want, never worrying about a commute, and experiencing freedom from the rat race – it all sounds pretty enticing. But what's the catch?
Working remotely can be an incredible opportunity to create a work environment that is more productive and tailored to your needs. That doesn't mean it doesn't have any drawbacks. Here, we'll share a few insider tips about what working remotely is really like and some ways to address some of the tougher parts of this lifestyle.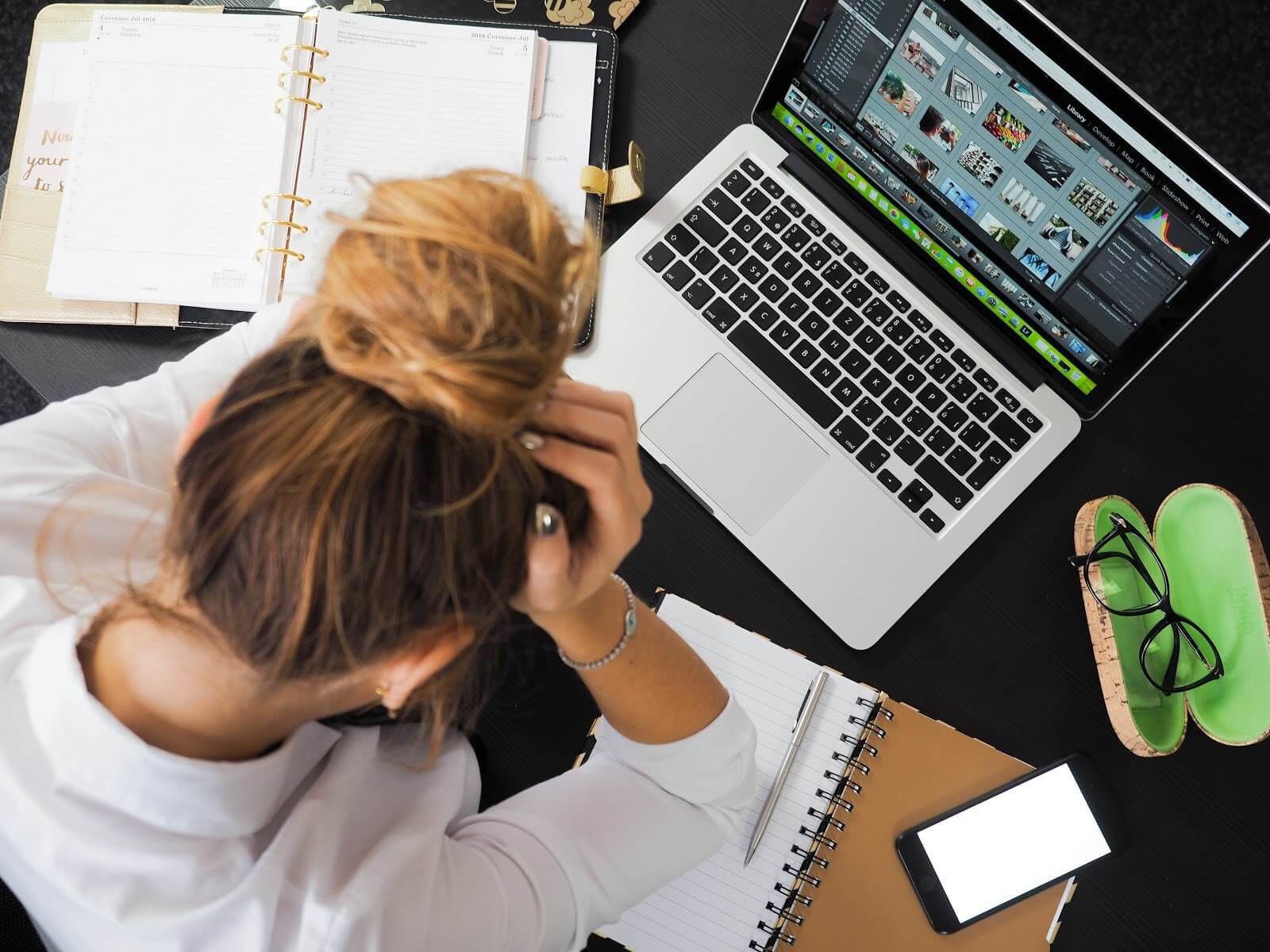 The Truth About Working Remotely
1. You Will Feel Out Of the Loop at Work
The truth of the matter is that, as a remote worker, you're likely to be absent from some important business meetings with other members in your company. You may miss big announcements like managers leaving the company, or you'll be the last to know about an upcoming event. Without the traditional office environment, you'll also feel like you are missing out on the fun aspects of office jobs, like bonding with your coworkers and having impromptu conversations around the office.
The extent to which you feel left out or like you're missing out on information will depend on the structure of your company. If your position is fairly independent and you don't communicate often with the rest of the team, you're likely to experience this feeling more profoundly.
Luckily for digital nomads, there are things you can do about feeling left out. Communication tools like Slack and video conferencing can help distributed teams stay connected, even if everyone is located in a different country or continent. If your company has offices near you, you can stop by occasionally to catch up with coworkers or join them for a quick coffee break. Working remotely can be isolating sometimes, so scheduling video chats or dropping by the office can help make you feel more connected to the team.
2. Networking Is More Difficult
As the old saying goes, 'it's not what you know, it's who you know'. Without daily interactions with coworkers, you lose out on formal and informal networking opportunities. For example, it's much harder to find out about possible promotions or positions that may suit your skills through word of mouth, and you'll have to rely more heavily on impersonal channels, like job boards, to find additional work or new positions. It also becomes more difficult to get references since many remote workers only have minimal contact with supervisors or employers.
Fear not! There are a few things you can do to make networking a little easier, even if you are constantly travelling from place to place. If you're near a large city, check to see if there are any meetups where you can get together with professionals in your field or connect with other people who are part of a remote team. LinkedIn groups are another option when you're looking to interact with professionals just like you and the best part is it's all online so you don't even need to leave your home office.
3. Being Productive Can Be Hard
There are tons of studies out there just like this one from the Harvard Business Review that argue that remote workers are more productive. The reasoning here is that offices are actually full of distractions, including being tempted to hang out too long in the break room and having coworkers stop by for chats that distract you from your work. By working at home, there are fewer interruptions by coworkers dropping by with extra projects, and workers benefit from a quieter environment that makes it easier to accomplish tasks. Remote workers also don't have long commutes so they have more time to get things done.
While this is often the case, it can be difficult for digital nomads to stay productive when there are so many interesting things to do. If you work from a different country every month, there is an incredible temptation to skip out on work to take in the sights, sounds and smells of your new home.
Fortunately, there are a few things you can do to make sure you are extra productive and still get to enjoy your freedom. Like most things in life, you accomplish the things you set time aside for. As a remote worker, discipline is key to staying productive, hitting deadlines and getting the most out of this lifestyle. Apps like Momentum are great if you want to track and build good productivity habits for work. You can use it to set reminders and schedule targets for both work and play so you can create a good work-life balance. Evernote is another great tool to help you remember all the tasks you need to do and you can even add audio recordings and charts to organize your thoughts.
4. Working Remotely Is A Lonely Business
While working alone can be great for productivity, it can also be incredibly isolating, especially for extroverts. Loneliness is one of the biggest downsides to the remote work lifestyle and it's not talked about often enough. The fact of the matter is that at one point or another, you will feel lonely as a remote worker. Getting up and working in your pajamas from your living room can lose its luster quickly when what you really crave is social interaction.
On the positive side, this is one of the easiest remote work problems to solve. Thanks to the emergence of coworking spaces, it's increasingly easy to find a fun place to hang out, get work done, and meet people who work remotely just like you do. If there aren't any coworking spaces where you're located, coffee shops are a great alternative and the hustle and bustle combined with aromatic coffee will make you forget your loneliness.
If you're feeling lonely because you are homesick, there are also easy ways to make you feel a little better. Video chat websites like Google Hangouts offer group chat and video conference features so you can connect with multiple friends and family members at the same time. The days of mailing letters home and waiting months to her back are over. Being 2 hours away or 12 hours overseas isn't a huge difference anymore thanks to the Internet and connectivity tools.

5. You Need to Be A Self-Directed Learner
Many remote workers don't benefit from on-the-job training. To learn new skills and obtain or maintain certifications, you need to be in charge of your own learning. Travel in and of itself is an excellent teacher and you'll learn adaptive skills that make you successful in a myriad of situations. You'll need to develop skills to communicate with people who don't speak your language or have different cultural beliefs than you do. The great part about this is that while it requires constant effort, it also makes you a better remote worker.
The flexible work environment makes it easy to schedule trainings, online courses and classes at a local university. If you're not sure where to start your self-directed learning, ask other remote team members if they have any advice or specific skills they think you should work on. If you're a freelancer or working as a contractor, you can even deduct your online courses as business expense when tax time rolls around.
6. It Can Be Hard to 'Switch Off'
When you work in a traditional office, it's easy to differentiate between your work life and your home life. Your employment duties end when you leave the office every day and you can focus on personal things in your life like family, friends and health when you get home.
As a remote worker, the lines between work and home life are blurred. It can be difficult to shut off your work thoughts when you work from your dining table or your living room. It's often harder for remote workers to unwind after stressful days since you can't just leave your worries behind at the office.
To cope with the difficulty of separating your personal and work life as a remote worker, you'll need to develop a few tailored skills. In addition to making an effort to give yourself time off, you have to work on being more aware about how you are feeling and use tools like exercise and fun outings to minimize your stress. Additionally, it helps to create a separate work environment in your home. You can set aside a room that functions only as your office and lock the door when you're done for the day so you aren't tempted to keep going in and work on things. If you don't have an extra room to make into an office, you can set aside a quiet, calm space or corner in your home that you can retreat to in order to unwind once you're done working.
7. Remote Work Can Be Intense
It's easy to get caught up in the idea that remote work is all about lounging by the pool and working for a few short hours. Thanks to websites like Instagram where digital nomads post their wanderlust-y work environments, it's no wonder people think the remote work lifestyle is a piece of cake. The reality is that remote jobs can be intense. Since most communications are done through email or text, there is a higher likelihood that you or your team members will misunderstand what's being said. Many remote workers also work longer hours trying to wrap up projects or hit deadlines.
Knowing that remote jobs involve stress and difficult situations, just like other jobs, can make the transition easier. If you think you are going to work remotely from the beach every single day, you are likely to be disappointed. Keep in mind that remote work is still work and that your boss or clients will have expectations that you need to meet, regardless of where you choose to work from.
8. It Isn't A Good Fit For Everyone
The fact that being a digital nomad or remote worker isn't for everyone is largely not discussed. It's ok if you try remote work arrangements and decide that it doesn't work for you. Maybe you think you have a better work-life balance at the office or just don't feel like you have the discipline to hit targets and deadlines. Or perhaps you thrive on the busy office environment and feel more distracted working from home or an environment that's just too quiet. Not everyone will succeed at working remotely and that's perfectly ok.
The only way to find out is to give it a try. Make sure to give yourself long enough to adjust to the new working conditions before deciding if it's a good fit or not. Play with your work environment as well. Try working from your home office part time and also see if working from busy coffee shops or coworking spaces is for you. Remember to factor in if you are a morning person and try to create a remote work environment that best suits your needs and preferences. Once you've done all that, if you still feel like working remotely isn't for you, that's totally fine and at least you gave it a shot.

Working Remotely
Now that you have a more realistic idea of what working remotely is really like, you have a better idea of what to expect if you want to become a digital nomad. While this lifestyle is an incredible opportunity, it isn't for everyone. We hope this list serves as an eye-opener so you can decide whether you really want to be a remote worker. If you want more support throughout your location independent journey, join our community where you can connect with remote workers who can answer quick questions and give you advice on how to cope with the less glamorous aspects of remote work.
Want to know how to work from anywhere?
Do you dream of being able to work from anywhere in the world, but aren't sure how? Sign up below and we'll send you our free guide, "Behind the Laptop: 7 Ways to Earn Money While Traveling the World." You'll also get our value-packed newsletter with more inspiration for making your dreams of location independence come true!