So you want to work remotely or build a location independent business so you can work from anywhere on the planet while traveling the world. But how on Earth do you start? Figuring out how to launch an online business or start working remotely can be a complicated endeavor.
It's easy to get mentally trapped in the rat race or feel like you can't ditch your desk job because you have great pay and benefits. A location independent lifestyle takes the positive aspects of work and combines them with the benefits of freedom and travel so you can roll all your passions into one package.
In today's work environment, you no longer have to choose between a career and travel and you really can have it all. Thanks to technology and the Internet, remote jobs can still be real jobs as long as you construct the right business model.

What Does Location Independent Mean?
Location independence means that workers no longer have a permanent home base. People who ascribe to this lifestyle don't tie themselves to any single community, often selling all their worldly possessions, including cars and houses, before embarking on their new journey.
Since work is remote or automated, they're free to work from anywhere they want. They can choose to stay in a particular place for months on end or gallivant freely from one to the next at a moment's notice.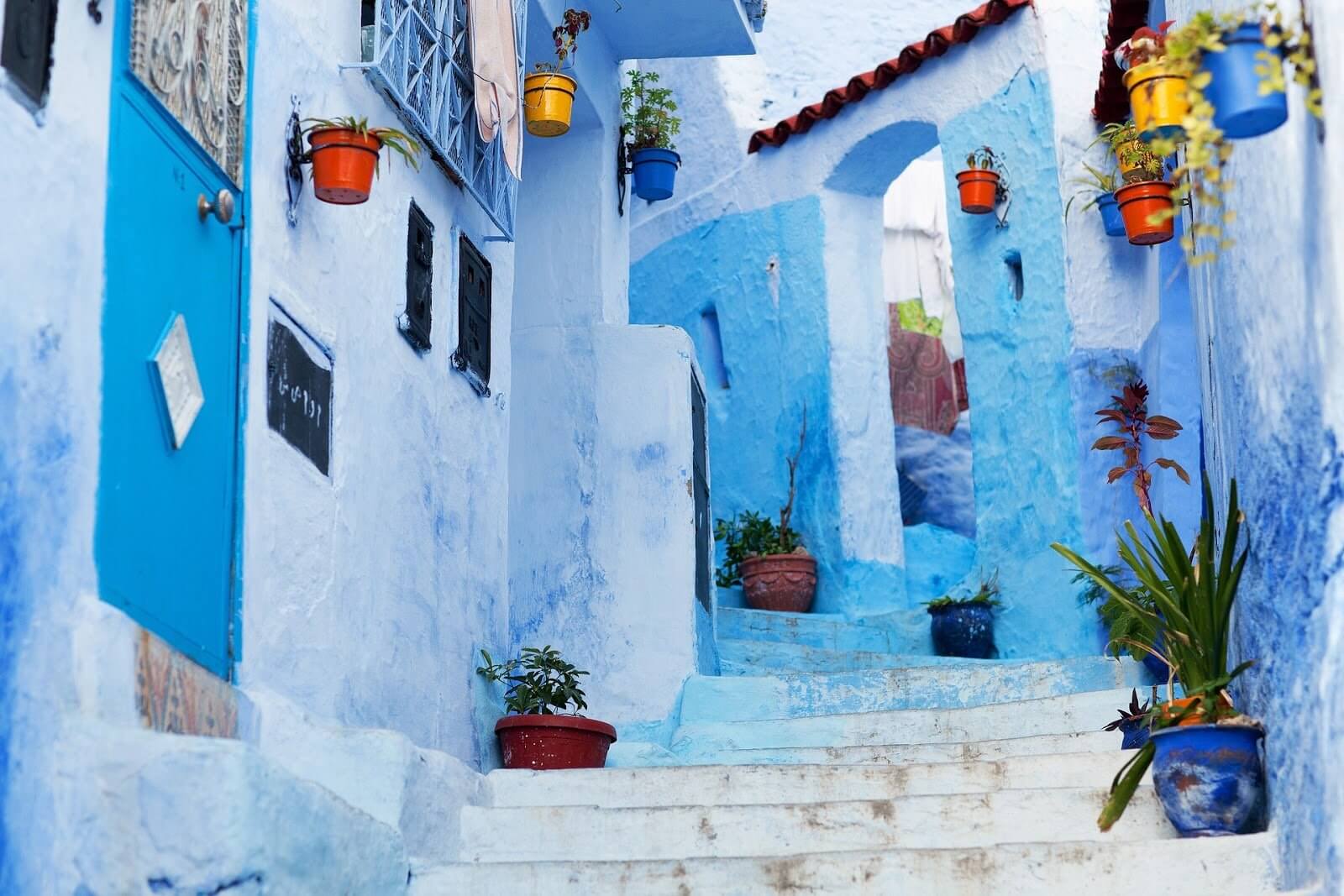 You might be familiar with the term digital nomad, which is used to define a person who uses technology to make a living and creates a lifestyle that allows him or her to move from place to place. Location independence describes a subset lifestyle of the digital nomad movement, where a person can work and live from wherever they want.
In contrast to digital nomads, location independent people have a higher degree of freedom. A digital nomad is someone who can work while moving around, but the degree of freedom is limited by remote income. The location independent lifestyle means someone makes enough income to truly work from anywhere in the world, even from the cities with the highest cost of living.
Sound like something you want to be a part of? Being location independent means having the ability to work from cheap countries like Thailand and India or expensive places like Europe. If you have passive streams of income such as rental properties or an entrepreneurial business, you can even live on remote islands or the farthest corners of the Amazon for months at a time.

3 Ways to Become Location Independent
1. Remote Work (For Someone Else)
There are two ways to approach the remote work method of becoming location independent. First, you can propose turning your existing job into a remote or work-from-home position. The second way to become a remote worker is to find jobs that are specified as work-from-anywhere positions. Many customer service and support jobs are now entirely online and can be completed from anywhere. Gigs like telemarketing, chat support and even virtual assistant positions are all easy starting points as long as you have typing and support skills.
How to get started: If you're interested in turning your existing job into a remote position,  approach your boss with a detailed proposal showing how your position can transition to a location independent one and outline the benefits the company will reap from this arrangement.
Alternatively, you can use job boards such as We Work Remotely and Remote Ok that specifically list only remote jobs. Here, you'll find positions ranging from virtual assistants to developers and customer service agents. You can find positions where you will work for someone else at a large company or a small startup, so you can ensure that you find a work environment that suits your preferences.

2. Freelancing (Work For Yourself)
One of the easiest ways to become a digital nomad is to become a self-employed freelancer. You can choose to be a freelance writer, web developer, web designer or even an online marketer. The opportunities to freelance are almost endless and most industries hire remote workers, contractors or consultants for some aspect of their business.
To increase your reach and build your business, it's useful to have your own website where you can sell your services. Your website can serve as an online portfolio listing your previous experience, reviews and referrals as well as an easy to scan description of your services. Use websites like UpWork and our Location Indie forum to track down potential clients and leads in the freelance industry of your choice.
How to get started: Take stock of the skills you have and do some research on what kind of project work these skills would be valuable for. Once you've identified a project that utilizes your skills, you can create a website or use traditional advertising methods such as newspaper ads and Craigslist posts to market yourself to target customers. Once you secure your first clients, you can use referrals to get new clients and build a portfolio that will attract more work to your business.

3. Entrepreneurship
This is the riskiest method since you must take full responsibility for all aspects of running the company. However, this can also be one of the most rewarding ways of achieving location independence and the one with the most freedom. To be a digital nomad entrepreneur, you need to start a business that operates almost entirely online or one that generates passive income streams.
Many online business entrepreneurs run companies in the tech or marketing sectors and are typically service oriented rather than focusing on offering goods. Some business owners operate social media marketing companies while others offer information products such as guides through blogs and editorials. Whatever online business you choose, make sure to identify and build your skill set to ensure a proper fit and success.
How to get started: There are three ways to get started on the path to remote entrepreneurship. First, you can launch a remote company from scratch. Use your skills and experience to identify a niche market where you can offer value to customers through your services. Starting a completely remote business from the bottom up also has the benefits of low overhead costs in regards to office space and hiring.
Second, you can switch your existing company to a remote based operation. many industries are trending towards getting rid of the traditional office structure and moving operations online. You'll be free to hire the best of the best since location won't be a factor and with technology tools such as management software, the switch will be seamless.
The third option is to create remote sectors within your brick and mortar business. Here, you will need to identify which segments of your business would benefit from remote opportunities. The most common sectors include marketing, customer service, and website development since these industries have trended toward online operations.

9 Location Independent Businesses You Can Start
1. Marketing
Some of the most common remote jobs can be found in the marketing industry. Everything from specialized B2B (business to business) positions to social media opportunities can offer the freedom to work from anywhere you want. Jobs in this industry require experience creating email campaigns, using social media to increase company exposure and developing affiliate marketing partnerships.
How to get started: You can find part-time or project-based work online on Remotive or Virtual Vocations. These sites enable you to search for industry- or skill-specific jobs and you can even sign up for weekly newsletters to get job opportunities delivered right to your inbox.

2. Advertising
Advertising has come a long way from posting ads in the local newspaper, pinning up flyers and creating brochures. With the advent of the Internet, advertising is everywhere from social media to right along the side of blogs and journalistic publications.
Almost every major online player has advertising features and you should be familiar with the large platforms including Google, Yahoo and YouTube. You'll almost certainly need to be familiar with PPC marketing and you can take your business to the next level by offer a combination of marketing and advertising tools to your clients.
How to get started: You can find remote advertising positions on Working Nomads and narrow down your search based on key terms or by full-time or part-time positions. You can take your existing advertising position online by creating a website where new clients can sign up directly.

3. Online Educator
The world of education has catapulted out of the traditional classroom and into the online space. With online courses offered by major universities, community colleges and local experts, there is a huge market for sharing your knowledge online. You can use your English language skills to become an ESL teacher and teach people all over the globe how to speak English.
If you choose to join a college or online teaching platform, you'll likely need a Bachelor's degree and some sort of instructor experience. The more you teach, the more experience you'll get underneath your belt and you can increase your long-term income by asking for referrals from past students.
How to get started:  One of the fastest growing online education platforms in the past few years is VIPKID. Sign up with this company to teach English to Chinese students online and the company will take care of all lesson plans and schedule clients for you. Another alternative is Teach Away, where you can search for ESL jobs or online education positions that require TESL certifications.

4. Web Developer
There are two segments in the web developer industry, one is front-end and the other is back-end.
Front-end web development is responsible for creating and maintaining the way a site looks and ensuring the layout is effective. Front-end web developers need to be skilled in HTML and JavaScript languages. Back-end web developers work on the server side to create APIs and will need to know LESS and SASS preprocessors.
How to get started: You'll need to secure a Bachelor's degree in computer science or a related field before entering this industry. You can set yourself apart from other applicants by getting skill certifications through software companies such as Microsoft. In certain cases, you can combine certifications with job experience in place of a traditional Bachelor's degree.

5. Software Developer
If you have a degree or expertise in software engineering, you can create your own freelance business or work for an employer working on software development. In this position, you'll use computer-programming skills to test software platforms, fix bugs and develop source code. You'll manage the entire software development process from design and implementation testing and maintenance.
How to get started: To become a software engineer, you'll want to major in computer science, software engineering or mathematics. For entry-level positions, a Bachelor's degree will suffice while senior-level positions will often require a Master's degree or extensive work experience. You will need to be adept at programming languages such as Java and C++.

6. Blogger
Blogger and vloggers are everywhere these days and cover a variety of industries from comedy and beauty to politics. If you're a foodie, you can create your own website to share your tips and recipes or show the bizarre foods you eat while travelling across the world. If you love beauty products, you can start a daily video blog where you share tutorials on how to use the latest products. You can use your website to create blog posts for reviews and information guides.
If you don't want to go through the process of creating and maintaining your own website, you can start ghostwriting blogs for other companies. Many bloggers and influencers are too busy to write their own blogs, so they contract out with writers to help them produce content. Websites like WordPress make it easy to draft and share posts.
How to get started: Start your own online blog by creating a catchy website name and identifying your target audience. Create a website using an online platform such as WordPress or Squarespace and selecting a hosting company such as Bluehost or Inmotion Hosting to manage website loading and performance. For video bloggers, you should create an account on YouTube where you will post daily, biweekly or weekly content. Make sure to include links to your product offerings and social media accounts to increase your audience and engagement.

7. Project Manager
Project managers are in charge of planning, documenting and implementing projects from the initial stages all the way through production. With online tools to make managing teams easy, you can be a location independent project manager. Remember that sometimes your team will be working in different time zones so you may need to make adjustments depending on where you choose to travel.
Project scheduling software like Trello or Asana helps managers to organize tasks and calendar features keep the entire team aware of upcoming deadlines. You'll also want to be familiar with project reporting tools and online Gantt charts to be successful in these positions.
How to get started: You can join an existing company as a project manager in a remote position or start your own project management company. Whichever path you choose, it's important to familiarize yourself with the key tools of management in your chosen industry.

8. Public Relations
PR jobs benefit from the fact that businesses must now have an online presence to be successful.
As a PR rep, you'll ensure that business clients put their best foot forward and you'll be responsible for cleaning up any mistakes and setting the record straight if something goes awry. PR people have great people skills and are particularly adept at sharing information without compromising brand ideals or crossing legal boundaries.
How to get started: Most PR positions require a Bachelor's degree in a field such as communications or journalism. you'll need to perfect your problem-solving, public speaking and communication skills to succeed in this industry.

9. Graphic Design
If you're a gifted artist or simply have an eye for creating stunning images that draw people in, graphic design is a great industry for building your location independent business. Graphic designers create everything from company logos to layouts and designs for publishers, magazines and large corporate reports.
How to get started: This industry doesn't require a formal education, but you should be familiar with basic design theory and possess artistic ability. Software platforms such as Adobe Illustrator and Photoshop are integral to this line of work. You should also select an area of expertise whether it's hand lettering, mobile app design or logo design.

Wrapping Up
Armed with these ideas, you can start exploring industries and jobs that allow you launch your own remote business and join the location independent lifestyle.
As a remote worker, you can spend a few weeks working alongside a lake while towering peaks scrape the sky in the background, before heading off to trek through the Himalayas. Visiting 20 countries in one year doesn't just become possible, it becomes simple when you're able to support yourself in a job that is not tethered to a particular location.
It may seem overwhelming at first to think about changing your life so drastically, but it can be done – and now you have a guide to taking some of your first steps. And Location Indie is here to help. With our community of experts and our blog, you'll find answers to all your questions along the way. Subscribe to our weekly newsletter to get the latest trends and developments in the digital nomad world and instantly connect with new friends who take life head-on just like you do.
Want to know how to work from anywhere?
Do you dream of being able to work from anywhere in the world, but aren't sure how? Sign up below and we'll send you our free guide, "Behind the Laptop: 7 Ways to Earn Money While Traveling the World." You'll also get our value-packed newsletter with more inspiration for making your dreams of location independence come true!