Looking to get away from a monotonous day job and combine your passion for travel with your career ambitions? It's never been easier thanks to the location independent lifestyle. But the first step is to understand the options when it comes to supporting yourself through location independent jobs.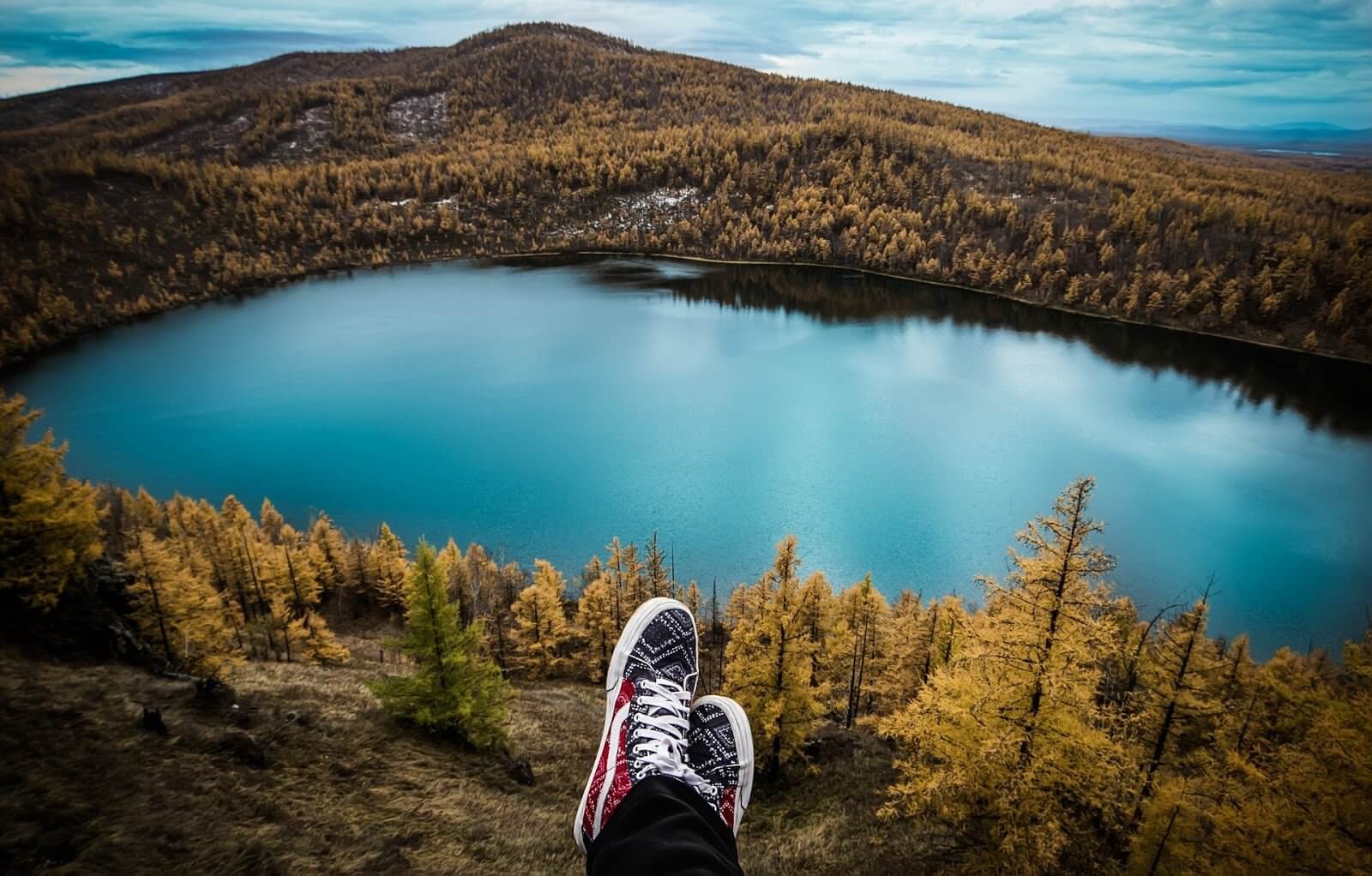 You may have heard of the term location independence, which means having the ability to use technology to earn a living while being able to live and work from anywhere on the planet.
This tribe of modern nomads is made up of freelancers who work remotely, and business owners who have become online entrepreneurs in order to travel and work.
At Location Indie, we've created a community of location independent people who make a living by running an online business or as self-employed remote workers. Our goal is to make finding location independent jobs easier, and to offer support and insider know-how to make this lifestyle work for you.
Here, we break down the best websites to help you get started on your journey to location independence.

Resources for Location Independent Jobs
When it comes to location independent jobs, you want to start by identifying your skills and pursuing a career in an industry that suits your strengths. While many of these job boards offer a wide range of job opportunities, some are tailored to certain industries.

Freelance Job Boards
Freelance job boards are great if you're a future digital nomad that wants to work remotely for others. These freelance sites are also ideal if you want to build up a portfolio before launching your own online business.
One of the most widely recognized freelance job boards is Upwork. Arguably the first of its kind, Upwork makes it easy to find part-time, full-time or temporary freelance gigs and remote jobs. Their platform makes it easy to track your progress from the application stage to interviewing and even negotiating offers.
This website specializes in freelance gigs and features jobs that start at $5 each. You can use this site to find your first remote gigs and easily build up a portfolio if you don't have one yet. A sampling of gigs on this site include everything from editing photos using PhotoShop and designing logos to designing Ad campaigns and building entire websites. You can increase your pricing and gradually grow your income by adding additional services to your packages.
Like its name suggests, this site is a go-to resource for finding freelance positions online. Boasting more than 13 million users, you may face fierce competition for certain positions, so it's important to make sure your resume is as sharp as it can be, and make an extra effort to promote yourself and your skills on the site. With jobs for web designers, web developers and content writers, you're sure to find a position that's right for you.
Whether you're looking for one-time projects or ongoing work, this site posts freelance gigs to suit your preferences. You can easily search for web developer, community manager and public relations positions.
To apply for jobs, you create proposals that will be reviewed by hiring managers and have a chance to work for companies such as Airbnb, Lyft and L'Oréal. For $9 a month, you can submit 5 job proposals per month. If you need to send more proposals, you can upgrade to a premium account.
This remote job board focuses on connecting consultants with corporations. Most gigs on this site are short-term and project-based, giving you the freedom to work with the companies you want, when you want. This platform is also focused on working with top-tier consultants so this is better suited to individuals with mid level or senior level experience.

Remote Specific Job Boards
Many digital nomads encounter difficulty finding real remote jobs amongst the myriad scam opportunities out there. FlexJobs aims to help remote workers sift through the low-paying and irrelevant posts to find their dream job. For $14.95 per month, you can get access to a huge database of hand-screened jobs to make your job search easier. You also get access to skills tests, career content resources and job search checklist to make the hunt simpler.
Specializing in jobs that aren't restricted by commutes or set in a specific geographic location, this site posts new remote jobs daily. You can also subscribe to get daily job opportunities sent directly to your email, so you can be the first to know about new opportunities. Divided by industry, you can search for opportunities that fit your education or work history.
Working Nomads is another site that offers daily job search emails so you can manage your time and stay informed when looking for remote jobs. These emails are tailored to your needs; when you register, you'll be asked  to select interest categories such as project management or system administration. Each email prioritizes results so you get the opportunities that best match your profile first.
This website focuses mainly on jobs that are vocational including positions such as freelance writers, consultants and virtual assistants. You can search for telecommute jobs based on industry and you'll get access to online courses designed to advance your skills and get you prepared for new opportunities. Job search results include background on companies and links to social media and news relating to employers so you can easily research your potential employer before applying.
This site is the perfect resource for those who want to "work remotely and travel the world", as the company's mission states. Whether you're after a position as an online English teacher, or want to further your career in management, the site has something for everyone from entry level positions to remote VPs. Sort by keyword, region, and job category to find the perfect remote work opportunity for you.
Another remote job platform, Jobspresso offers remote work opportunities in a visually pleasing and engaging atmosphere. Job tags are color coded so you can easily pick out opportunities that fit your experience. Follow @Jobspresso on Twitter and sign up for alerts to get the latest on job opportunities and industry trends.
Planning on spending some time backpacking in Europe or stationing yourself in Thailand and looking for a job that better suits your time zone? Europe Remotely posts jobs that are focused on European hours so you can work in your preferred time zone. While there are less postings here than on alternative sites, it can be useful for nomads that are looking to make Europe their home base or wish to work in European time zones.
Idealist is not technically a remote job board since it also includes location-specific positions. However, it is a useful tool when looking for remote positions at nonprofits. Make sure to set location to "remote" when searching for positions to find location independent posts. This website is tailored specifically towards helping nonprofits and aid organizations find employees looking to make a difference across the globe.
Just because there are a plethora of remote-specific job boards doesn't mean you have to completely ignore the traditional heavyweights. Indeed is a robust job board and offers many opportunities because it sources job data from across the web. That means you can search here first without having to check individual websites one by one. Make sure to set your location or keyword to "remote" to find jobs that don't require a specific location.

Tech Focused Remote Job Boards
If you have a degree in computer science, informatics or another technical field, you can search for remote jobs on these technology-focused sites.
Focused on listing opportunities for web developers, this site is a great place to start your search for technology jobs that are remote approved. Featuring more than 50 million users, this site offers not only job listings, but also forums where you can get answers to web development questions.
It's no secret that the tech industry is dominated by males, but that doesn't mean there aren't excellent resources tailored to women in tech. Power to Fly helps women elevate their careers and connects female developers to events, webinars, mentors and remote opportunities. Whether your specialty is software development or web development, you're sure to find new opportunities and make connections with like-minded individuals in the industry.
Another site designed mainly for developers, this site offers specialized jobs for Ruby on Rails experts. Since job postings here are already extremely specialized, you may need to be patient in your search. The benefit is that once you find a position, it'll be suited to your specific skills and expertise so you can work on exactly what you want.
This site offers positions mainly for developers, web designers and project managers. While you can filter results for full-time jobs or part-time gigs, this site posts less regularly than some of the larger competitors, but it might be a good backup option.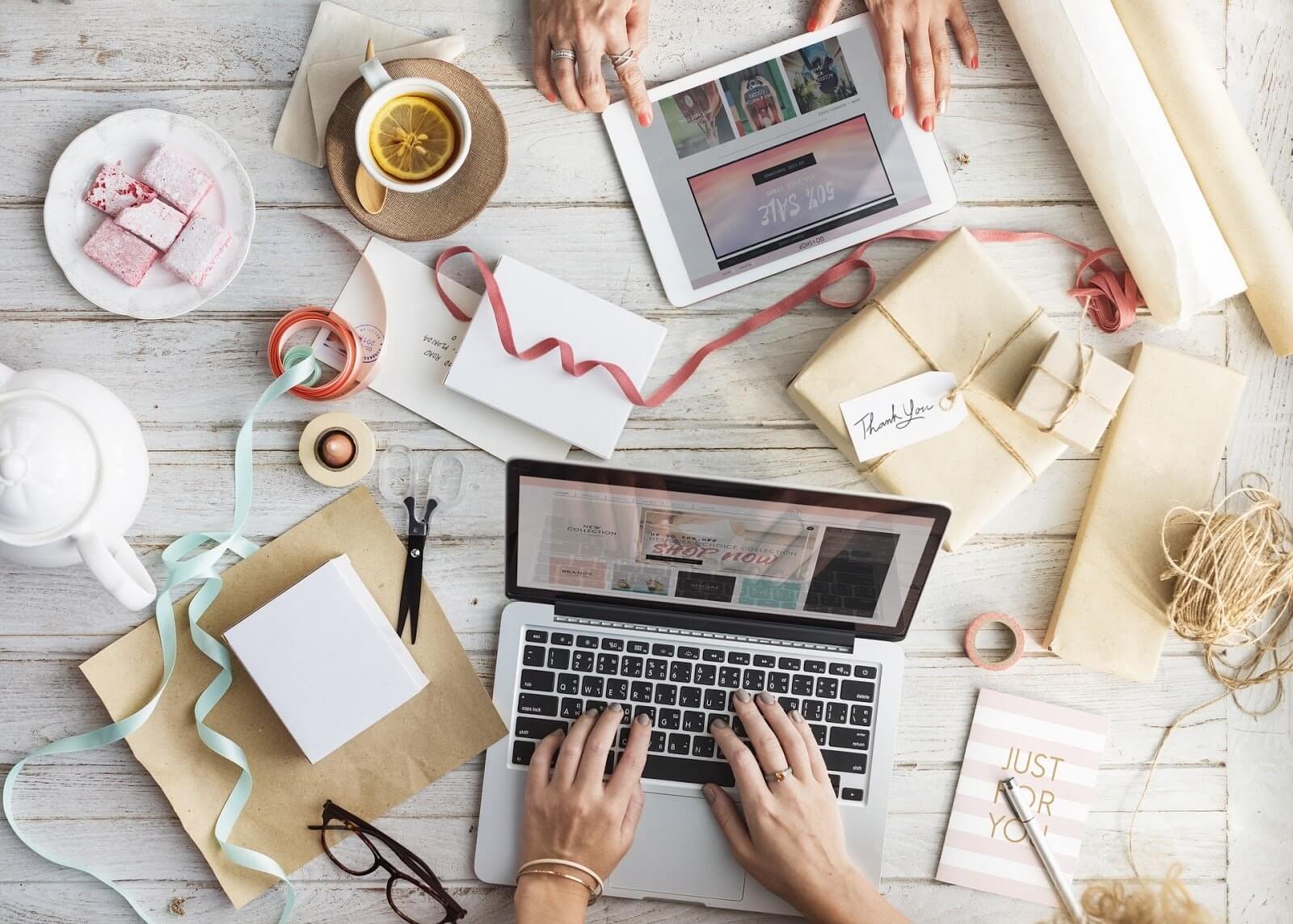 Websites to Help Build Your Brand
If you plan on becoming a digital nomad by creating your own online business, you'll need to learn special skills to best be able to market yourself to your target audience. That means becoming familiar with social media marketing using tools such as Facebook, Twitter and Medium, and acquiring a basic working knowledge of public relations.
It can take a while to actually start making money when you are building your own brand and sometimes you'll need to have one or two gigs to pay the bills in the meantime. As you're getting started, it's a good idea to diversify your income streams so that you always have a backup in case one opportunity falls through. Remote work is often based on short-term contracts and can be very fluid so long-term revenue streams should be prioritized when possible.
Depending on your business or industry, you'll likely want to use a combination of these websites to maximize your profits. The following websites will help you create a stunning online portfolio and help connect you to prospective clients while making your dreams of location independence a reality.
WordPress
Many beginners start by building their websites using WordPress. This platform offers a variety of free templates to get you started as well as plugins to customize your blog posts. Whether you're a travel writer or creating an easy to navigate online ecommerce business, creating your website is an easy way to explain your services and the value you offer to visitors.
Medium
The main thing you'll be focusing on when building your brand is building your audience. Social media and sites like Medium are a great place to start posting content and getting people interested in what you have to offer. Your social media is often the first place you start to get followers since friends and family are more than happy to check out your new projects and share them with friends of friends who may be interested in what you have to offer.
Medium is a free site where you can publish your articles and interact with people who find your content entertaining. Make sure to regularly post your blogs here and interact with your followers. You'll also want to share links to your website and Medium posts on your social media accounts.
Google Analytics
Keep tabs on how many monthly visitors come to your site, where they are coming from, what what kind of content helps you to show up better in  search engine rankings by signing up for a Google Analytics account. You can track which articles or blogs gained the most traction and manage your content plan based on the topics that drive the most traffic.

Become Location Independent
Using these websites, you'll be well on your way to finding the right job opportunity to take your work on the road. Make sure to use a combination of these sites to make the most out of your job search and sign up for our daily job emails so you never miss an opportunity.
Chase your career and travel ambitions and let Location Indie help you along the way. Once you've got a gig, focus on fine-tuning your skills to take your online business to the next level or to attract more clients so you can increase your income. With a little luck, a lot of patience and some hard work, you can find a remote job that will allow you to work from anywhere in the world.
Want to know more?
Join our newsletter and we'll send you our free guide, 'Behind the Laptop: 10 Ways to Earn Money While Traveling the World.'