A testament to the power of using Location Indie to build a personal network of clients and friends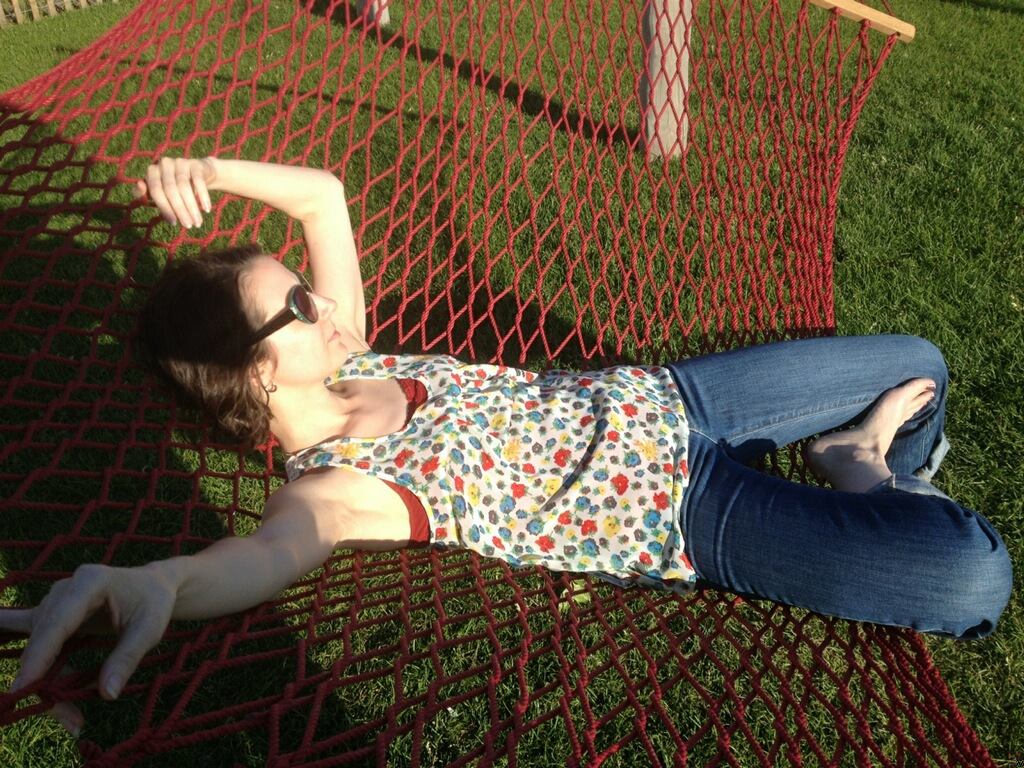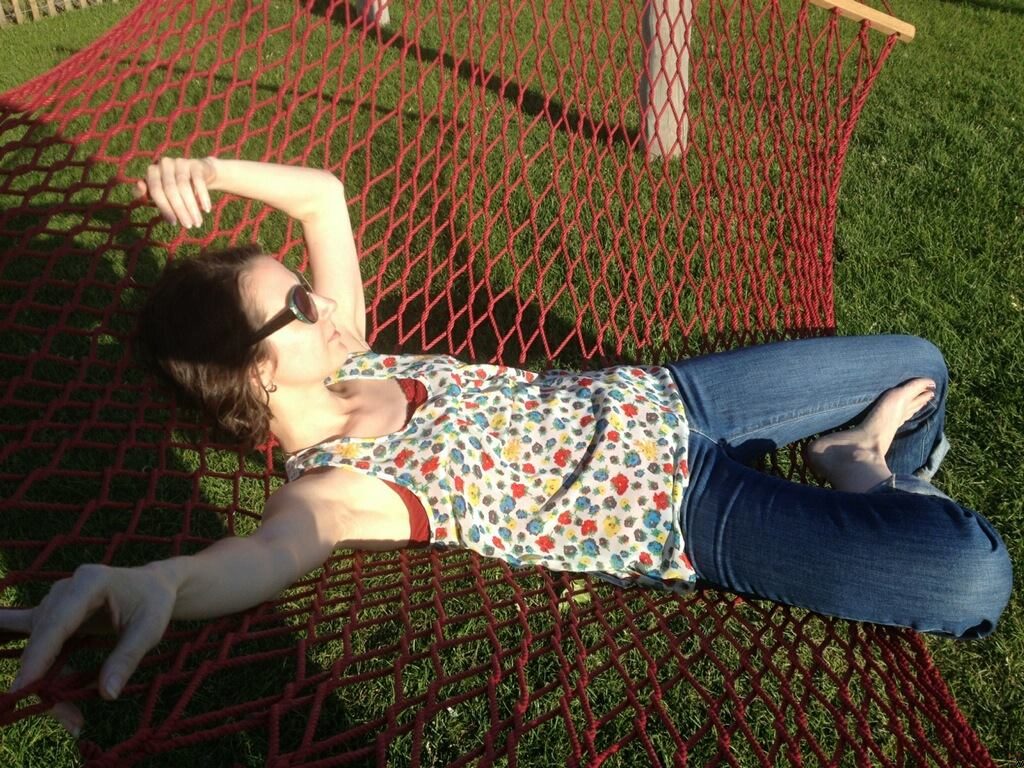 Kelly Claus gained a diverse set of skills working in the non-profit sector. She then took them and created a profitable freelance business, Kelly Claus Creative. She handles just about anything for her clients: graphics and web design, copy, print materials, you name it – she can do it.
On the side, Kelly plans epic parties in New York City in hopes of luring Alec Baldwin for a night of shenanigans. He hasn't RSVP'd to one yet, but the increasing frequency of Saturday Night Live appearances indicate that he's frequenting the area and standing by for another opportunity.

Kelly spent twelve years working in arts-based non-profits. Most who've worked in the non-profit sector can relate to the struggle and challenges she faced. "My most recent position (Director of Operations for a small theater/youth-development org in NYC) required me to do basically everything at my organization," Kelly says. "Our staff was tiny, and we had no money to hire marketing specialists or fundraising professionals, so I had to learn to do all of those things myself. I became competent at a ton of things, including graphic design, video editing, grant writing, program development, data management, etc."
She started to burn out. She took two months off from her job, threw on a backpack, and headed to Europe. There, the passion for travel and a freedom-based lifestyle took hold. "A few weeks in, I realized I was the happiest I'd ever been, even though I really loved my job," Kelly says. "When I got back to the states, I couldn't settle in. I was restless and grumpy and kept thinking 'I could totally be doing this (whatever I was doing at the moment) from (wherever I might want to be).' I also knew I wanted to travel before I had kids, and I was 35 at the time. I had no time to lose."
Her boss agreed to let her do some of the jobs remotely. "This was a great start, but I knew it wouldn't be enough income to sustain me," Kelly says. "Plus, I was losing my health insurance, so I started hunting for freelance clients. Initially, I focused on graphic design for theater, as that was what I had mostly done – I sent my portfolio to a ton of companies around the country, which just didn't work at all. I got nothing – not even a "thanks but no" email. I decided to turn my focus back to my personal network: I made a list of everyone I knew (most of whom are actors, directors, playwrights) and reached out to a few who had pretty extensive networks. I offered to design a show poster or playbill for their upcoming shows in exchange for telling their people I'm available and awesome. It turned out all of them already had graphic designers through whatever company was producing their shows.
On June 4, 2016, Kelly joined Location Indie. She has since become proof of the power of interacting and building a strong personal network
The forums in Location Indie became an instant hotspot for her after she joined. After a few months, things started clicking. LI member Jeremy Enns hired her to design an infographic for the website of his podcasting business: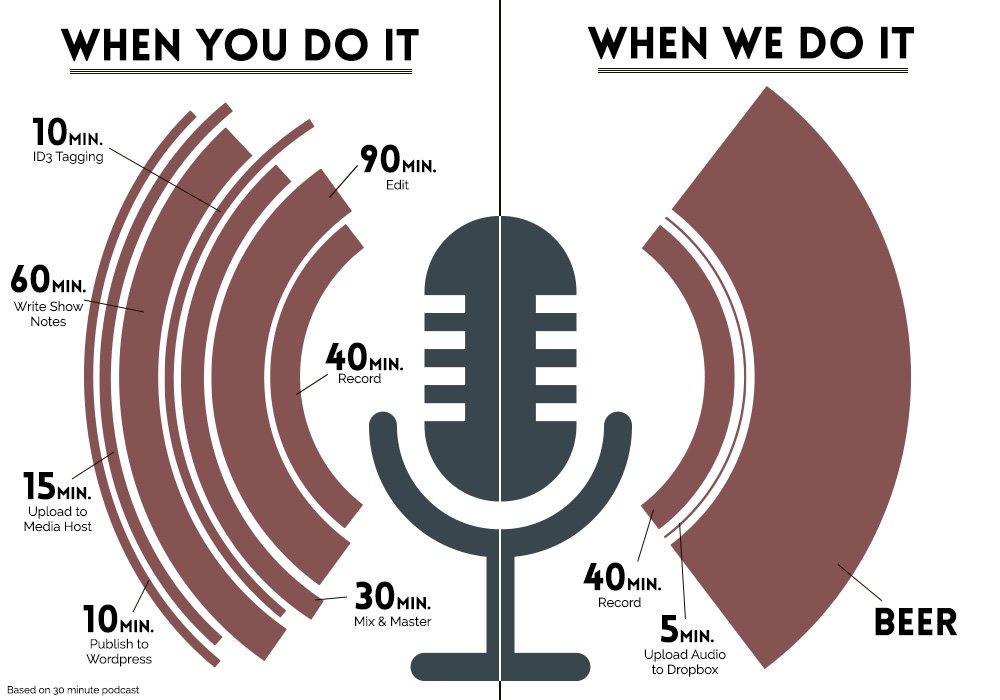 "I was posting and commenting a lot in the first few months, and had interacted with Jeremy in the forums," Kelly says. "He had apparently checked out my creative website, which I had listed in my profile. That was almost a year ago, and since then I've worked on a few more projects for Jeremy, including editing and formatting his eBook (coming out soon, Y'all!)."
Working with Jeremy got things flowing for Kelly, as she realized the power of a community of people all working toward the same ultimate goal. She kept interacting with other members and joined a mastermind group last summer.
"Things really changed after I joined a Mastermind," Kelly says. The power of a team of entrepreneurial minds helping each other out proved to be not only great inspiration but her new friends also became clients. "My group is made up of people doing wildly different things, but it turned out I had skills that almost everyone in my group needed. Since we started our group almost a year ago, I've built a website for Sarah, formatted an eBook for Tim, designed some web and print stuff for Julian, and I'm about to start working on a website overhaul for Claire and Rosemary."
We'll interject here to add that Kelly also designed this kickass landing page for Tim's book.
Work also built up outside of the LI forums, as references have come in and Kelly has capitalized on people she knew while working in the non-profit world. Above all, she credits her growth to networking.
"Networking is EVERYTHING," she says. "It's everything. Every single client I have came from my network – in LI or in my past professional life. Luckily I'm pretty outgoing, and my past jobs have required me to meet, work with, and maintain relationships with a broad range of people."
She also encourages Location Indie members to reach out through the forums and ask for guidance, help, and ideas. Don't let the ole' imposter syndrome keep you down.
"If you're cool to work with and do a good job (and if they're not assholes), they'll be happy to help you out," Kelly says. "In all honesty, I was nervous about working with people in Location Indie. When I joined, I was not super confident in some of my skills, and I was afraid of being found out as an amateur. But it turns out, LI is full of people trying to figure it out, and they are endlessly supportive and great to work with."
Members of the Location Indie community understands the issues that come with the digital nomad lifestyle. That's why they're often the best clients to have.
"It's slower, for sure," Kelly says. "Since we're mostly all traveling and juggling a thousand things, projects get done at a much slower rate than with my New York clients. But what's cool is they also understand my own wacky life structure – crappy internet, time zone differences, periods of blackout because I'm on a plane for 20 hours or something… and we have common Big Life Goals that are just cool to share with someone you're working with. We're all cheerleading for each other, all the time. It's awesome."
As further proof of a this, we spoke with fellow Location Indie member Sarah Benvenuti, who hired Kelly to build her website: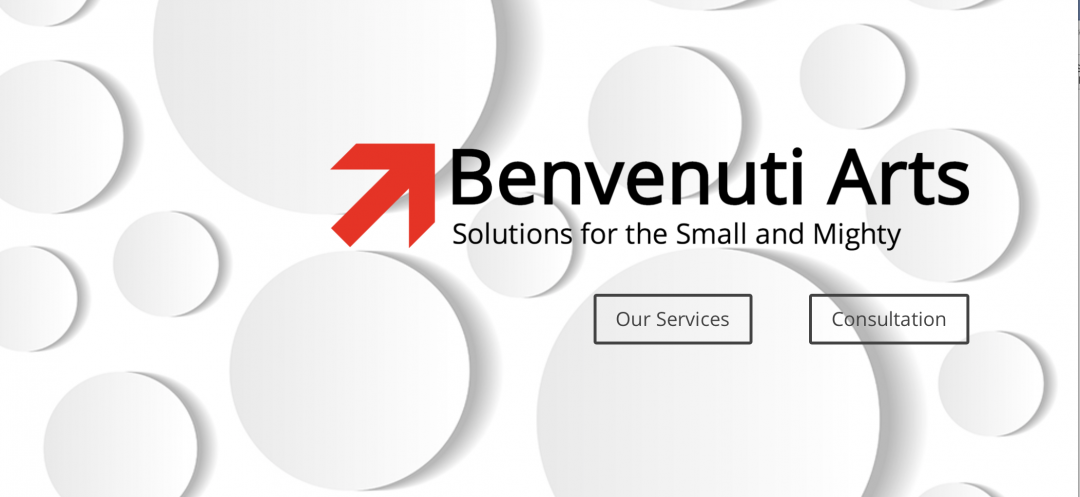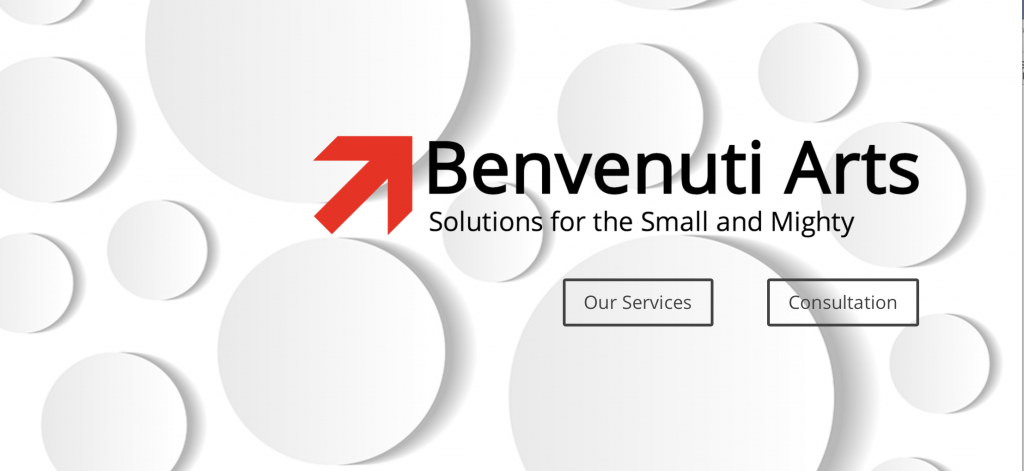 It appears as though things went well.
"Working with Kelly was great!" Sarah says. "I have no eye for design, and so really couldn't give her tons of direction. She was able to run with it, though, and give me options while still guiding me through the process. She did a complete redesign of my website! She also helped me strategize the best way to incorporate some services into the site that I wanted to include."
Sarah has since worked with other LI members and plans to continue doing so. For those that put themselves out there, reputations develop quickly in Location Indie.


Currently, Kelly is living the nomad dream traveling the world. But that's only until she hears back from Alec Baldwin – when that day comes, the entire Location Indie community better be ready for one hell of a party.
Want to know how to work from anywhere?
Do you dream of being able to work from anywhere in the world, but aren't sure how? Sign up below and we'll send you our free guide, "Behind the Laptop: 7 Ways to Earn Money While Traveling the World." You'll also get our value-packed newsletter with more inspiration for making your dreams of location independence come true!