When it comes to finding remote work, most people head over to a freelance website or remote job board. You're probably familiar with some of the big names like We Work Remotely and Upwork, but what about if you are looking for newer sites or ones geared toward a specific niche? Finding the best freelance website depends on your needs and skillset.
In today's digital nomad world, freelancers have so many more options than just these general interest websites. This list of the best freelance websites to find remote work distinguishes the mainstream companies from sites that cater to specific industries, and highlights some interesting newcomers that are looking to change the way we find freelance work.
Best Mainstream Freelance Websites
Formerly known as Odesk, Upwork is the website most people think of first when they're looking for  freelance work online. With over 3 million jobs posted annually, it's easy to see why this is one of the most popular freelancing sites. Upwork allows you to bid on freelance gigs ranging from editing novels to running entire social media divisions for companies. Upwork takes a commission from each employment arrangement and helps to facilitate payments. You can opt for the free version which limits the number of bids you can make each month, or sign up for one of the paid plans if you want unlimited bids.
Fiverr is a freelance marketplace where you can offer your services in everything from graphic design to music and audio and even programming and tech. Most starting gigs are lower paying than on other sites until you build a clientele and references. The website even gets its name from a host of freelance gigs offered for just $5 a pop. It can be an easy way to get started and build your portfolio, and you can earn more money by offering packaged services. Potential clients can see your past work and reviews from previous clients – so if you do a great job, it's easy to build a wider clientele.
Similar to Upwork, Guru uses a bid service to connect potential freelancers with employers across the globe. Guru also takes a commission, but this can vary from 4.95% up to 8.95% depending on your membership level. With over 250,000,000 paid to freelancers already, there are plenty of gigs on the site to get you started with remote work. The best thing about Guru is that you can choose how you want to be paid: you can request payment after reaching pre-set milestones, by the hour and even by task.
Flexjobs is a site that aggregates freelance gigs from multiple companies and prides itself on offering only hand-screened jobs. With this screening process, you don't have to worry about scams or low-paying gigs like you do on other freelance sites. You'll find postings for everything from SEO specialists to freelance developers and government contractors on this site.
Unlike most of the previous sites, Flexjobs doesn't have a free membership option. Now you might be a little hesitant about paying just to scroll through job listings, but the benefit is that you will see higher quality jobs and face lower competition. You can still view job listings for free to get an idea of whether the site may be a good fit for your needs. If you decide to sign up for a membership, prices range from $5 per month up to $15 per month.
PeoplePerHour is similar to Fiverr in that it's a freelance marketplace where you can offer your skills and services to potential clients at your chosen price. There are opportunities here for every level of employment from entry level to intermediate and experts. They even have a section known as Hourlies where you can offer packaged services for a higher rate than you usually get on Fiverr.
At iFreelance, you pay a monthly fee in order to create a profile and bid on projects from potential clients. With job categories including accounting, business consulting and marketing, there are plenty of industries and freelance gigs to keep you busy. Since iFreelance has less of a cult following than some of these other mainstream websites, there will be less competition, making this a great freelance platform for beginners.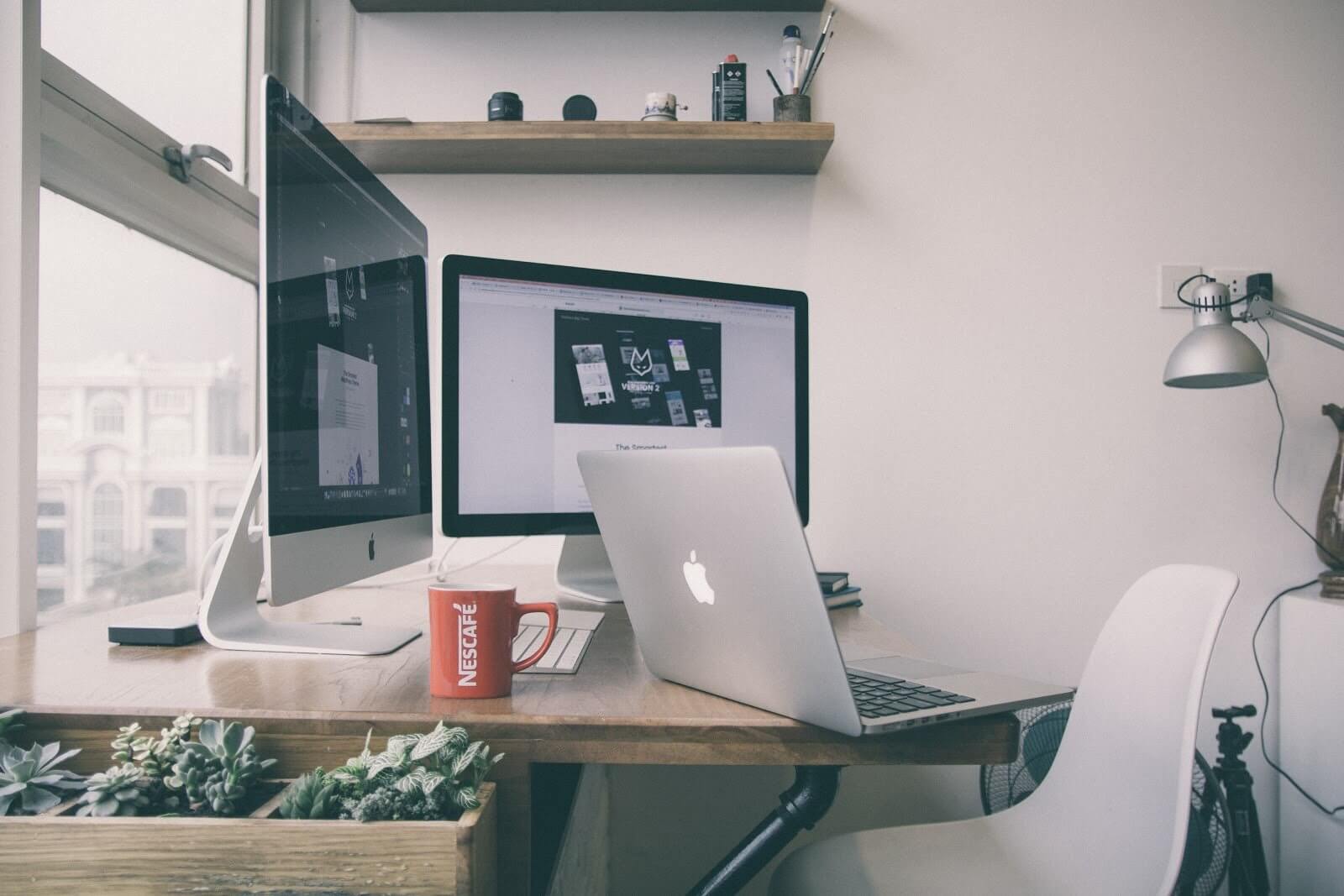 Best New Freelance Websites
Work Market is an emerging freelance website that even has a mobile app – something most of these other sites don't have. You can easily search for freelance opportunities and you can even process payments when your projects close through the app. Work Market also guarantees payment for freelancers, so you don't have to worry about a client skipping out on payment. Used by big players such as Walgreens, Work Market's labor clouds are great at connecting freelancers with good paying gigs and long-term work.
Similar to LinkedIn, Coworks has recruiters who actively work to match freelancers with potential gigs and clients. You can create an online portfolio that can be private or shared publicly so other recruiters can find you. This website takes a new approach to freelance gigs by connecting talent with employers rather than simply serving as an online job board. If you need a little extra support if your freelance job-hunt, this website is a good resource.
You may have noticed by now that a lot of these freelance websites take a commission if you secure an employment contract. The great thing about LocalSolo is that they fund their business by charging fees to employers, rather than job seekers. With this website, you can set your own fees and keep every last penny. The catch is that you have to submit an application, and be accepted, in order to keep your entire fee. The idea is that employers are paying for curated talent, not just searching through a marketplace.
You can find jobs on LocalSolo in three different ways. Potential clients can contact you directly if they find your portfolio interesting, you can bid on jobs that are posted daily, and LocalSolo recruiters can also contact you for potential gigs. LocalSolo is also a bit different from these other sites in that you can contact other freelancers on the site and join forces to apply to a project together, making it a more collaborative marketplace.
To find gigs using Konsus, you need to submit to their screening process before you are allowed to bid on projects. Konsus focuses on providing steady work opportunities so you don't have to constantly keep searching for new gigs once one ends. One of the biggest complaints for freelancers is that work can be spotty, so this website may offer an ideal solution if you can get in. One thing to note with Konsus is that they feature fixed hourly prices that can't be negotiated so this may not be ideal depending on your skills and salary desires.
Used by some of the biggest names in the game including Google, Apple, Facebook and Airbnb, this website offers freelance gigs at some of the most desirable companies. In order to use this website, you'll need to be at the top of your game as they only offer jobs to the top 10% of applicants. All applicants are "obsessively curated", and the website is highly selective, so this is an ideal platform for experts and professionals. Most of the job postings are in advertising, design, technology, production and animation.
This site is the perfect resource for those who want to "work remotely and travel the world", as the company's mission states. Whether you're after a position as an online English teacher, or want to further your career in management, the site has something for everyone from entry level positions to remote VPs. Sort by keyword, region, and job category to find the perfect remote work opportunity for you.
Best Freelance Websites for Web Developers
Toptal is a top-notch freelance website that accepts only the top 3% of applicants in the fields of web development, design, finance and consulting. If you qualify, you'll be connected with some of the best companies in the industry and join freelance projects that not only pay well, but also add substantial credibility to your resume. This website is also popular for projects looking for engineers, project managers and freelance graphic designers.
Codeable specializes in WordPress development projects, so if you're a whizz at WordPress, this is a great place to find freelance work suited to your skills. Similar to other freelance websites in this category, Codeable is very selective when it comes to applicants. The only accept 2% of applicants and by doing so, guarantee only the highest quality freelancers for employers. The minimum hourly rate on this site is $60 per hour and freelancers can peruse job postings and offer their own fees.
Best Freelance Websites for Writers and Editors
Hired is technically a traditionally job board offering an array of opportunities for 9-5 positions, but they've also recently built out their site to accommodate freelance trends. You can easily search for full-time, remote or contract work depending on what your preferences are. The website also makes it easy to search for jobs worldwide including France, Canada, the United States and the United Kingdom. With so much flexibility and a visually pleasing interface, this website is a useful tool for freelancers and digital nomads looking for new gigs across the globe.
What makes this website ideal for writers, editors and translators is that Hired connects you to jobs based on skills and other personal information you enter into your profile. With a curated network of job opportunities tailored to suit your expertise, it's easy to find your next freelance writing gigs.
Scripted is the writing world's version of TopTal, featuring only the most high-caliber writers. Scripted only accepts the top 2% of writer applicants, making this an ideal site if you have writing skills and are looking for higher-priced and more intricate jobs. Scripted curates applicants mainly for roles in writing blog posts, creating email newsletters, social media management and website copy. Potential clients can contact you directly via message or schedule a call and Scripted offers an online review and editing platform to streamline the writing process.
TextMaster is a freelance website that focuses on the European market for translators and copywriters. They offer direct contact with potential clients and ensure payment via PayPal or Payoneer within 7 to 14 days. The website also features their own work platform where you can enter translations, back them up in the cloud and even access interactive glossaries when writing.
Freelance writers often encounter gigs or opportunities that are low paying and that problem has only increased in recent years. TextMaster aims to resolve this problem by using a fixed price-per-word model. While this can have disadvantages depending on the caliber of your work and your desired rate, it can also be beneficial in avoiding those low-ball, flat rate freelance gigs.

Best Freelance Websites for Photographers
With the advent of Instagram and Facebook, it seems like everyone is a photographer these days. SmartShoot is a company whose mission is to find the best photographers to efficiently create stunning images for some of the world's leading brands. Potential clients can contact you directly if they like your work or can create a project and open it to all members of the SmartShoot community to apply. This freelance platform also features an online collaboration tool that easily enables you to share your images with the client so you can edit and make changes seamlessly together.
Skyword is a freelance website that works with photographers, videographers, web designers and writers to create and market content for important clients including Fortune 100 companies. Many of these opportunities have the potential for high earnings, but the company doesn't restrict applicants like some of the other elite freelance websites do.
To join, all you need to do is submit a portfolio, which is then assessed by the in-house management team. The team will then recommend positions that may be a good fit and will advanced qualified candidates through a more in-depth vetting process that guarantees more consistent work. Since all gig connections are tied directly to your portfolio, it's important to take the time and effort to make sure it showcases the best of you skills.
Best Freelance Websites for Gigs
This is a newer freelance website that is excellent for finding work as a performer, bartender, or other form of entertainment for parties, conferences and festivals. You can build a profile page where you can share video and audio files showing off your skills. There is a free membership option where the company takes a 5% commission or you can opt for one of two paid membership programs if you book multiple gigs per year. With GigSalad, you can book freelance entertainment gigs for everything from weddings to concerts.
Whether you're walking dogs as a side hustle or moonlighting as a design consultant, this freelance website is the place to go to find gigs. If you have woodworking skills or create artisan crafts, there are tons of gigs in just about every category you can think of. If you are only looking for jobs occasionally, you can use the free version of the website or if you are looking for recurring work, you can sign up for their $200 a year pro membership.
If you love cooking food and want to share your delicious treats while making money, CookUnity is the freelance site for you. The great thing about this site is that you don't need to be a professional – you can sign up as a chef or as simply someone who cooks delicious food. The only downside to this freelance site is that it is only available in New York City right now. With a brilliant idea like this one, there are bound to be similar websites that pop up in your area and CookUnity is a perfect example of how diverse the freelance market has become.

Working Remotely As A Freelancer
Finding work can often be the most difficult part of becoming a digital nomad. Once you've got one or several income streams, the rest can fall into place. You can start picking out your favorite destinations and tying up loose ends like finding health insurance. With these websites, you'll gain access to a wider job market and increase your chances of finding that freelance gig that will help you become location independent.
If you need a little support along the way, join our community where you'll get 24/7 access to digital nomads like you. They can offer tips on how to find freelance work, become an entrepreneur and build your own online business or help with the more intricate tasks of becoming a digital nomad.
Want to know how to work from anywhere?
Do you dream of being able to work from anywhere in the world, but aren't sure how? Sign up below and we'll send you our free guide, "Behind the Laptop: 7 Ways to Earn Money While Traveling the World." You'll also get our value-packed newsletter with more inspiration for making your dreams of location independence come true!