As digital nomads, we're obviously not eligible for those lucrative retirement visas that many countries offer. We've got work to do, and being able to do it legally makes everything flow much smoother. The digital nomad concept is still a recent phenomenon, especially in regards to how visas are applied for and issued. There aren't really any digital nomad-specific visas. The countries are continually popular amongst our tribe of travelers typically make it easy to get in and stay for a while (along with having great internet capabilities and ample spots to work from). Let's take a look at five of the best visas for digital nomads in 2017. All of these visas grant you at least 30 days of legal stay in their respective countries.
A note on visas for digital nomads
Most basic visas are based on tourism, not work. Working online while in a country on a tourist visa is almost always in a legal grey area of one form or another. Technically, you're not taking a job from a local or stealing from their economy. But you're likely paying income taxes on the money made while working there through your home country's tax system, not theirs.
If working online while in a country on a tourist visa, it is advised to not blatantly advertise that you are doing so. Here is a strong article with updates on the situation in Chiang Mai, Thailand, in particular, in regards to how online workers are perceived and targeted by governments.
Best Digital Nomad Visa for Thailand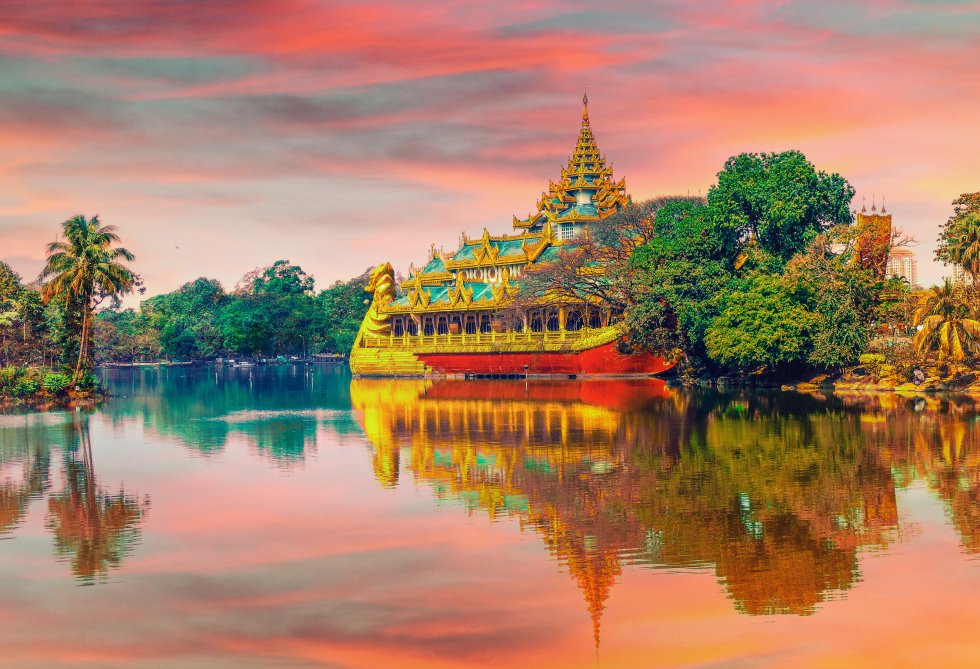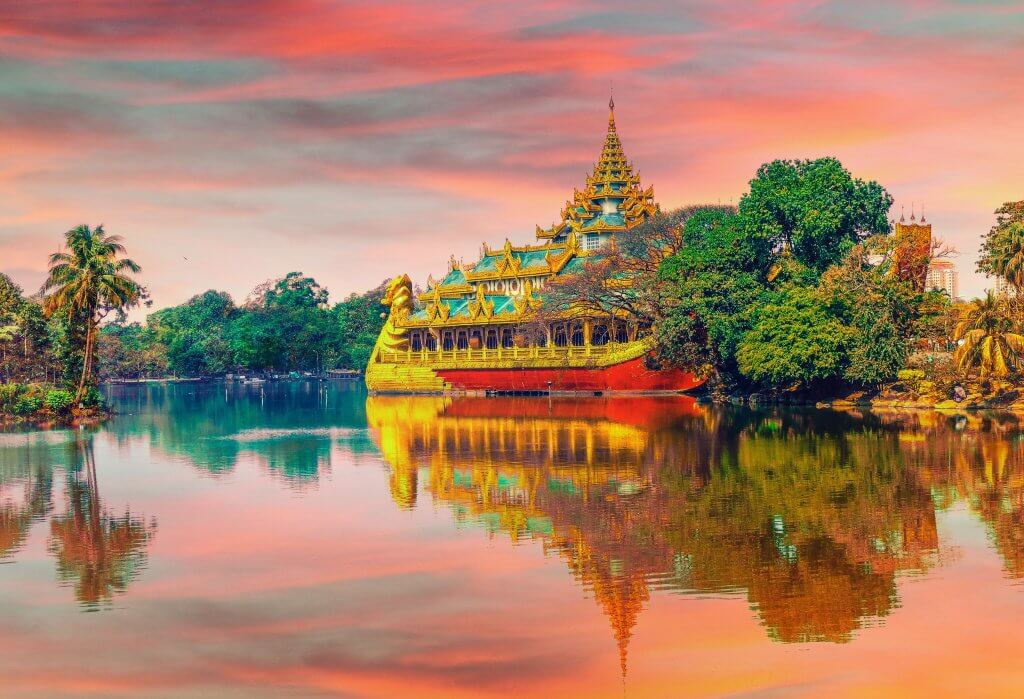 In Thailand, Americans and residents of other G7 countries can obtain a basic Visa on Arrival (VOA) when flying in from an international airport. This is good for 30 days, and it's handy to have evidence of departing transportation to present if asked. For those wishing to stay longer than 30 days, the best option is:
Double Entry Tourist Visa
The double entry tourist visa breaks down like this: you can enter the country twice, for sixty days each. It is possible to extend each say by 30 days, giving you a total of six months in the country. But you have to leave after your 60-day (or 90 if extended) time within Thailand. For digital nomads hoping to get in as much travel as possible, this presents a great opportunity to pop over to a neighboring Southeast Asian country and get in some 'vacay' time before returning to Thailand for the second 60-day (or 90 if extended) period. Basically, this visa gives you up to six months in Thailand without having to apply for any additional permitting. It does require out-of-country travel within that time frame, but hey – we're in this for the travel, right?
Take action:
To apply for the double-entry tourist visa, here are the instructions on what to have, from the Thailand Immigration Bureau :
Passport or legal travel document valid for at least six months.
Completed visa application form.
4x6cm photo of yourself
Round-trip airline ticket paid in full
Proof of financial means. 20,000 baht per person or 40,000 per family
2000 baht processing fee (paid in local currency from wherever you are applying.)
Notes on this visa
If you wish to apply for the extended-stay option, this must be done at the immigration office. Here are the locations of Thai Embassy and Consulates where you can apply for the visa and the extensions.
The validity of the visa is three months or six months from when it is issued. So, you have to use the visa within six months. Don't get ahead of yourself and apply for it a year before your trip.
Best Digital Nomad Visa for Bali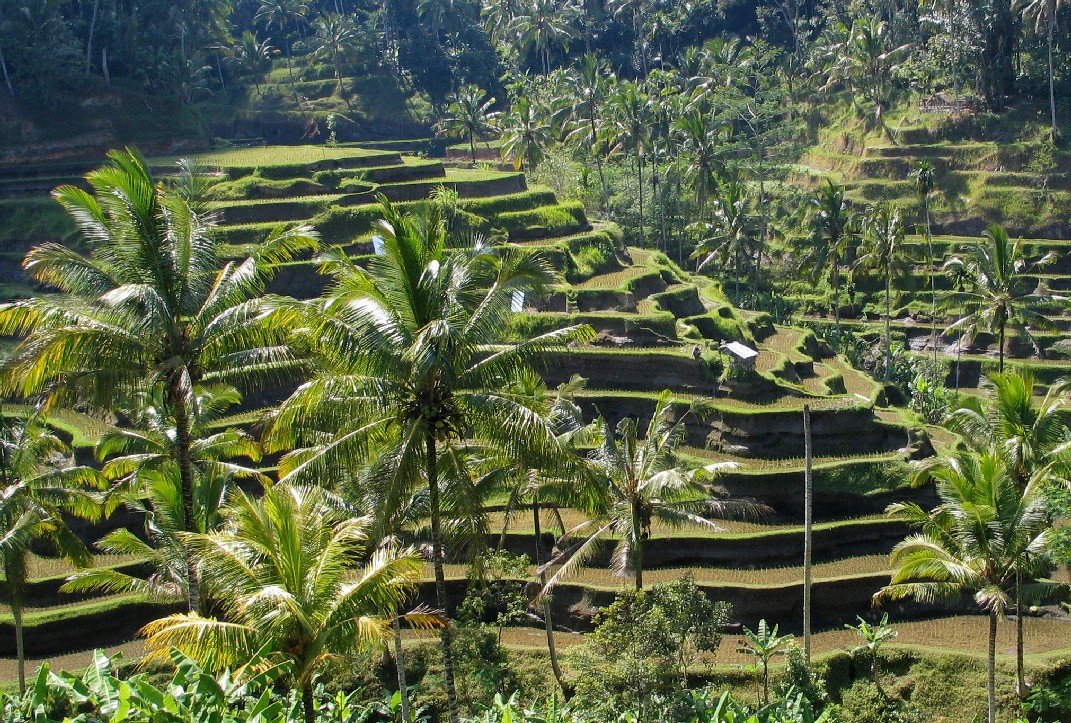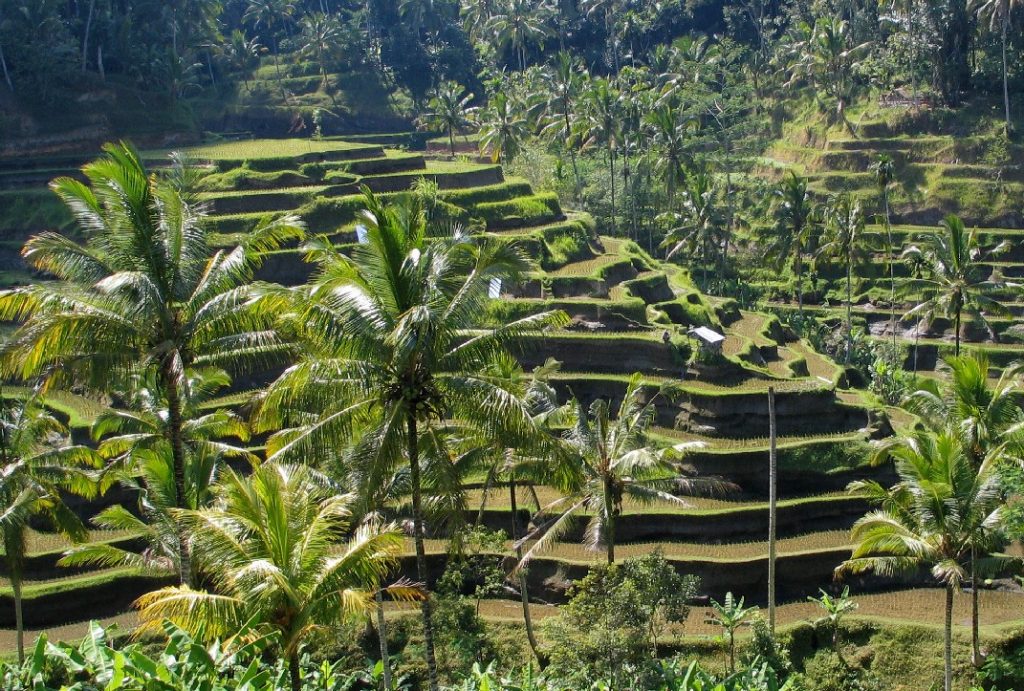 The meditation. The yoga. The beaches. And, the networking. Bali, Ubud, and Canggu, in particular, is a dream destination for digital nomads looking to escape, work, and relax. Much like Thailand, Indonesia offers American citizens and those from many other countries including Canada and the EU a 30-day Visa on Arrival at the airport. This costs $35. If you wish to stay longer, the best option is:
Extended Visa on Arrival
Upon your initial arrival at the Denpasar airport, head to the Visa on Arrival booth. You'll pay $35 for the 30-day visa. Give yourself at least a week before expiration to renew the visa for an additional 30 days. This can be done by going to the immigration office at the Denpasar airport at least seven days before your visa expires. Bring your passport, exiting plane ticket, and original VOA. You will receive a receipt with further instructions, typically asking you to come back the next day. On the second visit, turn in the receipt you received on the first visit. They will then inform you via an additional receipt when to come back and pick up your passport with the extended visa. Often, this happens the next day as well. Don't forget the receipt when you arrive to pick up the passport!
Take action
Indonesia also offers a six-month limited stay visa. This visa requires applying in advance through an Indonesian embassy. American citizens can obtain more information and apply here. However, they ask for a letter of employment as well as bank statements and other documents. The letter of employment is particularly hazardous for digital nomads. If you are self-employed or run a company, in some cases a letter from your solicitor, accountant or bank manager can suffice.
Notes on these visas
You may hear people talk about a social visa. This visa requires a local sponsor and doesn't allow any extended time in the country. The same is true for the typical work visa, although this can allow longer stay.
Best Digital Nomad Visa for Mexico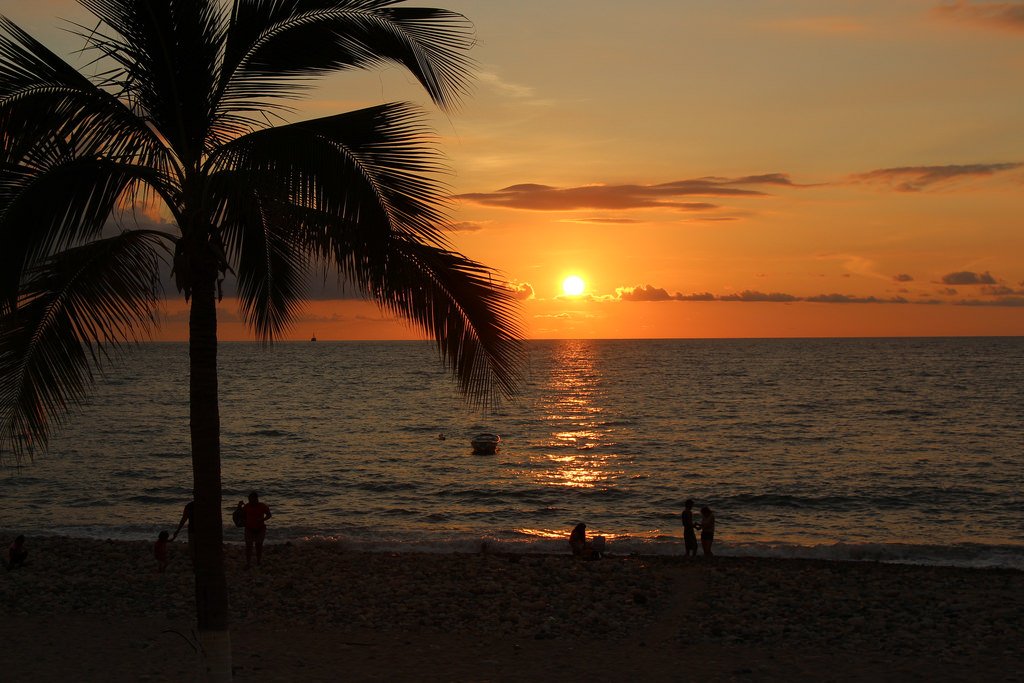 For Americans and Canadians, Mexico is the closest get-away that actually feels incredibly different from home. Playa Del Carmen is a trendy digital nomad hotspot in 2017. Other popular places include Puerto Vallarta and Queretaro.
FM-T Visa
More good news for North American residents: This visa is extremely simple compared to the standard visa in many other countries. This Migratory Tourist Form (FMT) is required for anyone staying in the country longer than 72 hours and/or traveling past the US-Mexico border zone. It costs 190 pesos, about USD $20, and is valid for up to 180 days. It is important that you ask for the full 180 days to ensure that is what you are given. The visa and tourist card are available at immigration upon arrival to Mexico.
Notes on this visa
Passport is required. In simpler times, Americans did not need a passport to travel to Mexico. This is no longer the case.
Keep the tourist card on you while traveling in Mexico.
To pay for the card, you must go to a bank. There is typically one near the immigration office. The bank will give you the tourist card, and it is then your responsibility to go back to immigration and have them stamp is to make it valid.
Best Digital Nomad Visa for Colombia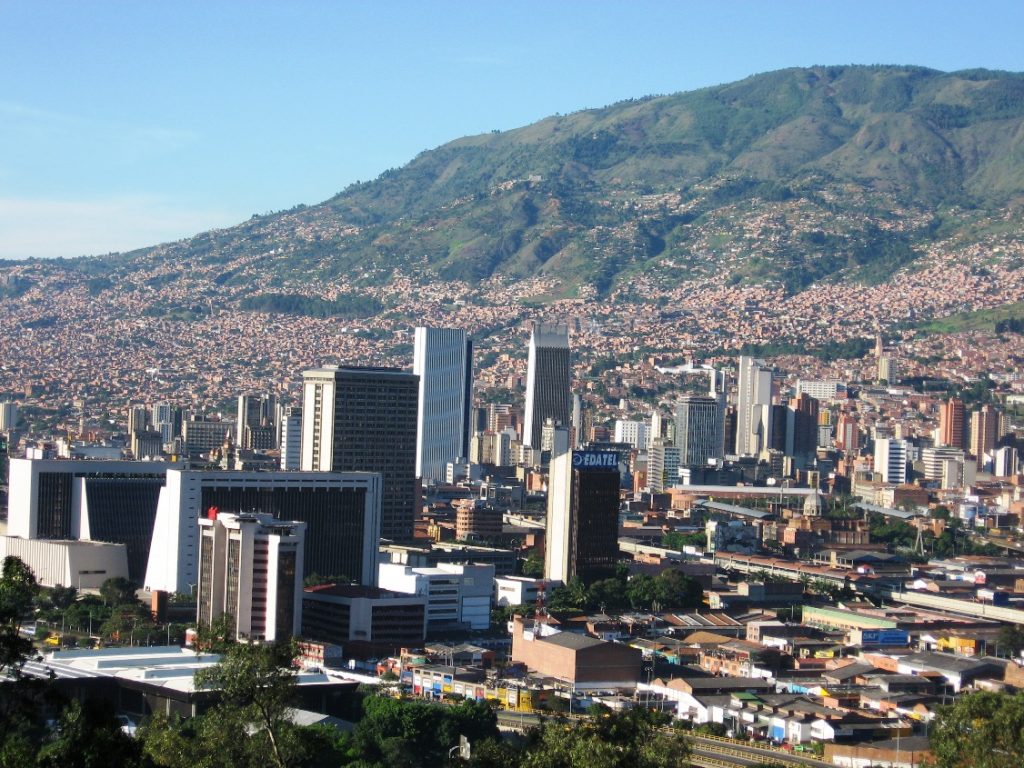 Colombia is a burgeoning digital nomad hotspot, fueled in part by the length of visa stays. American, Canadian, Australian, British and EU citizens must obtain a visa to visit Colombia longer than 90 days. The best part about Colombia is that even for business stays, a visa is not required if staying less than 90 days. It's pretty simple to renew your 90-day visa. Just book a flight to a neighboring country. When you come back, you'll be issued another 90-day visa to reach the maximum of 180 days in a one year period. Most staying longer than the 90 days allowed on a typical tourist visa will take either the TP (temporary visa, good for up to 3 years depending on type) or the RE (resident visa, good for up to five years). The best and easiest digital nomad visa option is:
TP-7, TP-11, or TP-12
This list here provides background on all Colombian visas.
For many digital nomads, the TP-11 visa will be the best option because it doesn't require any specifics on why you are entering the country, other than leisure.
The TP-12 visa grants access for those wishing to do more than just be basic tourists, such as participate in social or cultural activities or provide journalistic coverage.
The TP-7 visa is for, among other things, the "carrying out of independent trades or activities."
None of these visas are digital nomad specific. Each will allow you up to 180 total days in the country within a one year period unless specified. Colombian visas are easy to apply for and obtain for citizens of most western nations.
Take action
Apply here for the visa. Have the following items when applying for the visa, and when you arrive at immigration:
Passport
Bank statements documenting three months of balance averages
Passport photo
Proof of exit transportation is always a good thing to have, particularly when renewing a visa.
Notes on this visa
If you have a visa lasting more than three months, you must register with Migracion Colombia within fifteen days of arrival into the country. This can be done online at the website if you can't make it in person. They will provide you with a visitor ID.
Your passport must be valid for 180 days when applying for the visa.
Best Digital Nomad Visa for Germany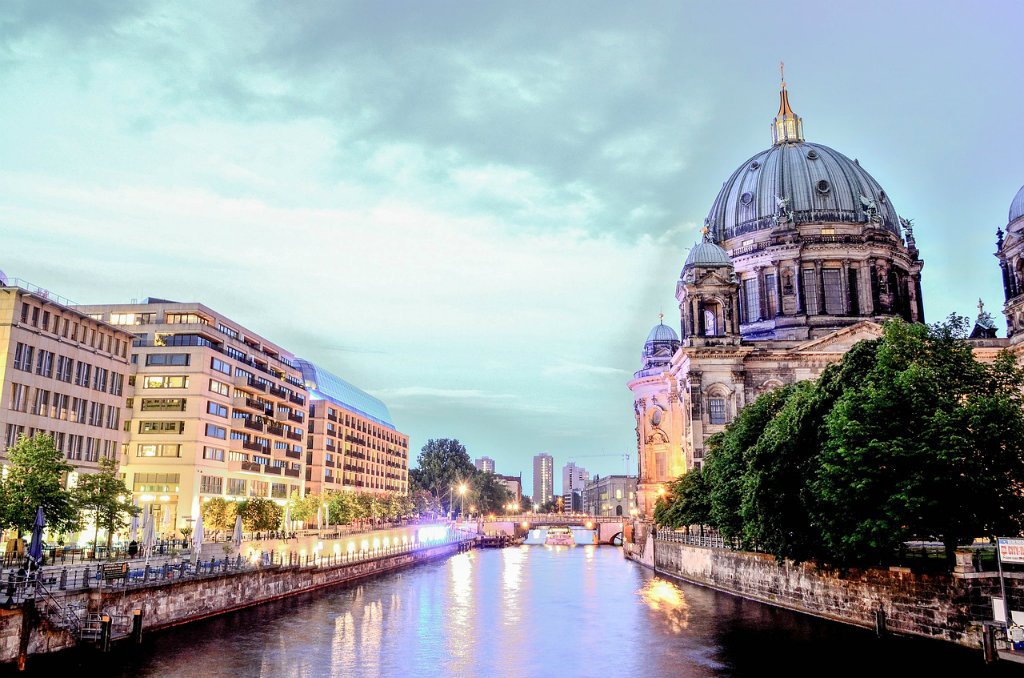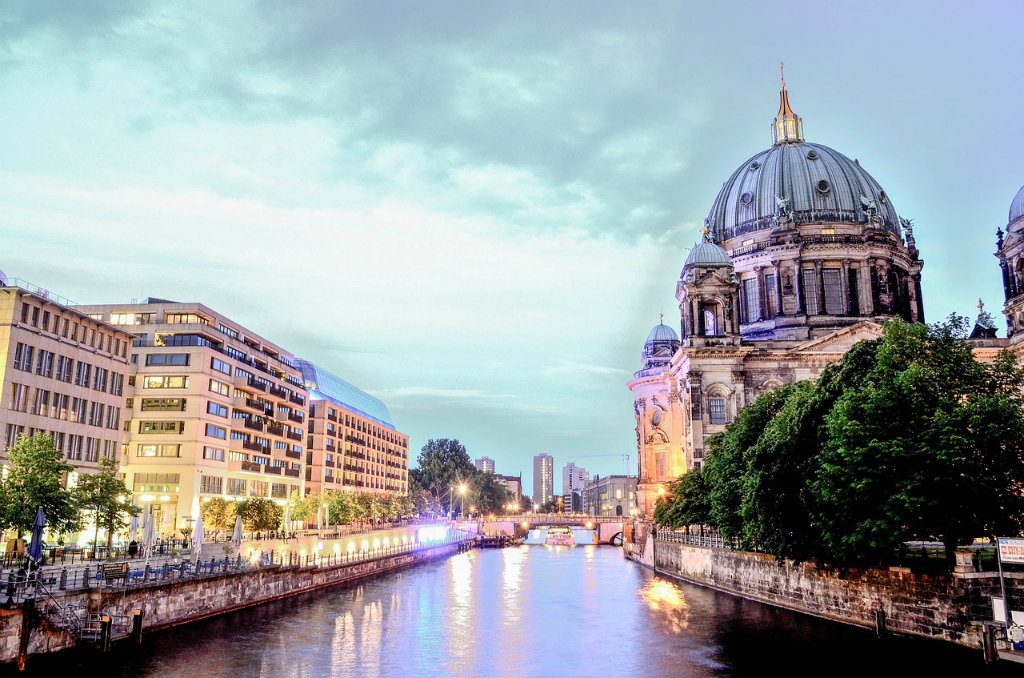 Berlin, Germany has it all – Modern accommodations. Great internet. Incredible people, nightlife, and culture. A community that begs creatives and entrepreneurs to push their limits. The cool thing about Germany is that they actually want these people to come there. They recognize the value that independent, forward-thinking business owners and freelancers add to a society. That's why they created the:
Freelancer visa
At first, this appears to be the best digital nomad visa on the planet. But it does take a fair amount of effort.
You must register an address in Germany, which generally requires a bank account and/or other proof of being settled.
You must be willing to sit through the waiting period (up to 3-4 months) and application process.
It helps to speak German. It also helps to check out this site that can help with the place to live so that you can obtain a bank account and move forward with the application process.
You must have health insurance. Travel insurance is not accepted.
Proof that your work makes you money. Basically, they want people that can pay into the system instead of taking from it. Organize your portfolio, business paperwork, bank statements, and anything else that proves you are a productive and profitable member of society.
The full list of everything required can be found here.
The additional catch is that you have to pay taxes in Germany.
Take action
Once in Germany, apply for the freelancer visa in person. Read more about how to get the process started and where to apply here.
For those not wanting to go through that process, there is the general
Schengen Visa
This visa grants access for up to three months. It is the result of the Schengen Agreement, which reduced border controls among the 26 European countries that participated. This visa can be applied for at any German embassy. It's best to apply at least three weeks in advance to allow time for processing and any delays. The full list of requirements and instructions can be found here.
Photo Credits: Germany, Colombia, Thailand, Bali, Mexico
Want to know how to work from anywhere?
Do you dream of being able to work from anywhere in the world, but aren't sure how? Sign up below and we'll send you our free guide, "Behind the Laptop: 7 Ways to Earn Money While Traveling the World." You'll also get our value-packed newsletter with more inspiration for making your dreams of location independence come true!